Venus Williams is back at Wimbledon at age 43 and ready to play on Centre Court again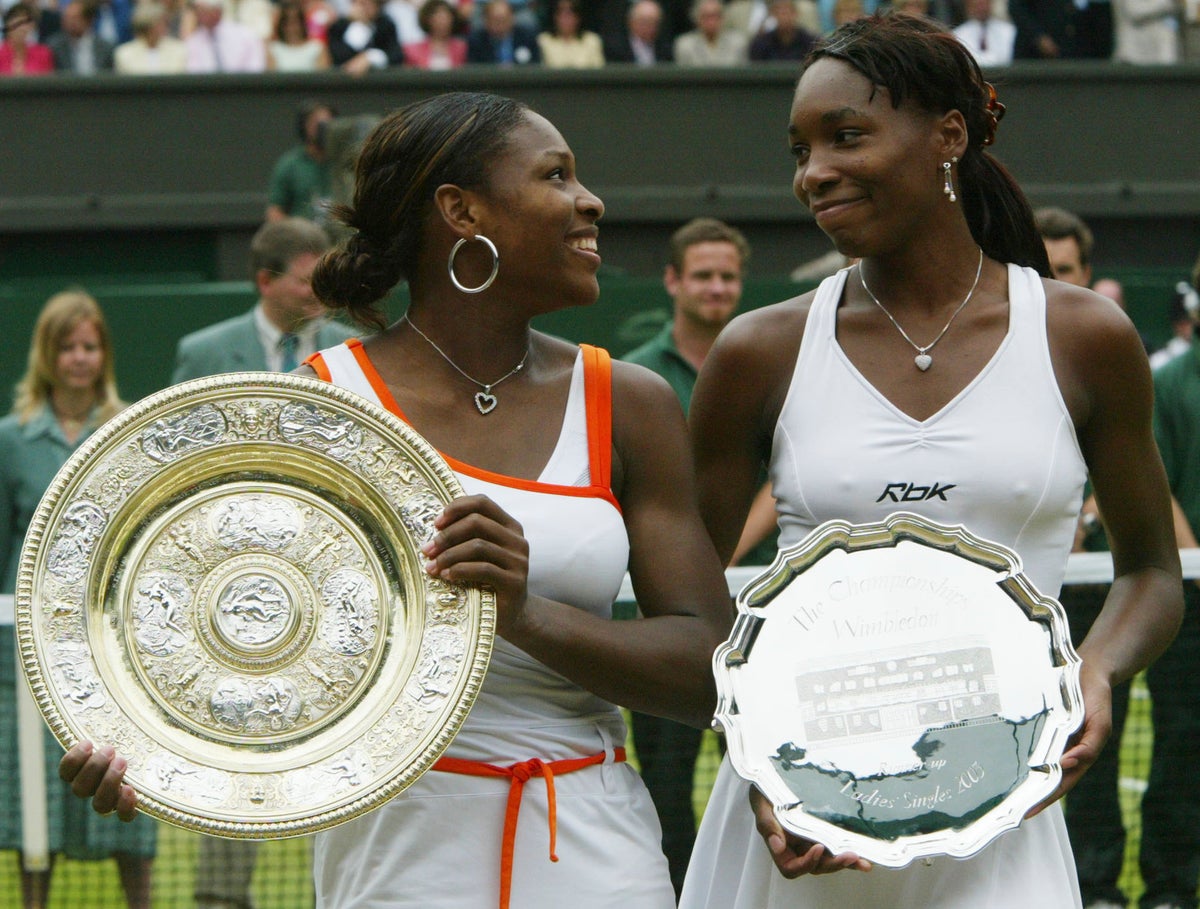 When Venus Williams was asked two days before the start of her 24th Wimbledon tournament if she still felt like playing tennis at this level, Venus Williams was quick to reply, "It's so much fun."
The next question on Saturday was about the tour without her younger sister Serena, who ended her career at the US Open last year. The answer: "Not so much fun."
There's still a spirited, Grand Slam-winning member of the Williams family in women's tennis, and it's 43-year-old Venus, who recently returned after about five months out with a hamstring injury she described as "a nightmare". returned to active sport. "
There followed a 2022 in which she only competed in four competitions – all in August or September, meaning she missed the first three Grand Slam tournaments of the season, including Wimbledon – and a 2021 in which she only reached a dozen.
"I haven't played many games in recent years, and not by choice. I wanted to be here and I couldn't," said the elder Williams, who will face two-time Major semi-finalist Elina Svitolina of Ukraine on Center Court on Monday, Day 1 at the All England Club. "So I just put my head down, put in some more work and put myself in a much better position — and that's life." And you have to deal with life. And I have mastered my life and most of the time I come out on top."
In tennis, that means reaching No. 1 in the rankings, winning seven major singles titles, most among active women – and five of them at Wimbledon, first in 2000, last in 2008 – and another 14 in women's doubles – all with her siblings. Off the court, she learned to live with Sjogren's Syndrome, an energy-draining autoimmune disease that can cause joint pain; She announced her diagnosis in 2011.
"The most inspiring thing about her is her love for tennis. I don't think love has changed over the course of her career. I think you see older players now (and) you get the feeling that they probably don't love it as much as they did when we started. I don't have that feeling with Venus. I hope I feel the same way," said Coco Gauff, who burst onto the scene at the age of 15 by beating Williams in the first round at Wimbledon as a 2019 qualifier.
"Of course she just showed her strength in every game, with every ball. I saw a couple of their games last week," Gauff said. "Just the will to want every point is something that inspires."
Monday's game will be Williams' first at Wimbledon's Main Stadium since 2017 when she reached the final before losing to Garbiñe Muguruza.
Williams made his debut with the All England Club in 1997, just before Svitolina turned three.
"Venus loves playing here," said Svitolina, who returned to the tour in April after having a baby last year. "It's just really impressive. She's a great champion. She has achieved so much in her career. I don't know if I'll be playing at that age and if I would be in this great shape and would play with so much passion. I have a lot of respect for her in many ways."
A lack of recent wins pushed Williams out of the top 500 rankings; Svitolina reached number 3 and is now 75.
Both women received wildcard invitations to Wimbledon.
On Saturday, questions inevitably surfaced as to whether Williams had any plans for when she would quit the sport ("If I did, I wouldn't tell you," was the response) and whether she could picture herself touring at 50 ( "This is…") "This has never been done before. So if there was anyone who could try it, it would be me," she said.
Another try: Could there be an announced farewell à la Serena that allows for a collective farewell?
"Like I said, if I knew, I wouldn't tell you," she replied with a hearty laugh.
___
AP Tennis: and