VIDEO: Dump truck crash causes full closure of US 2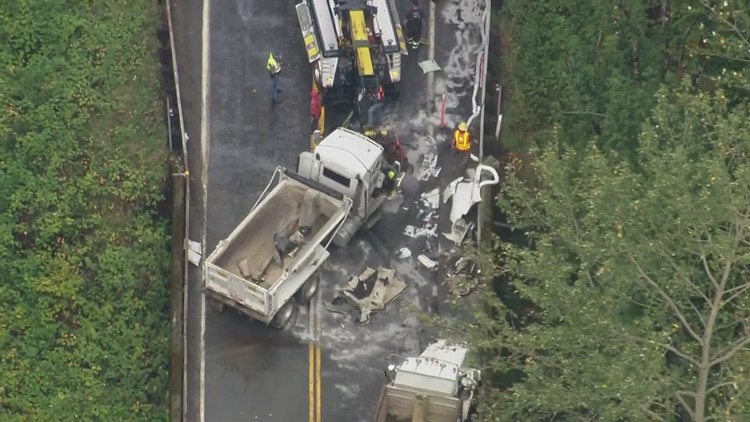 GOLD BAR, Wash. – A collision with a dump truck caused the complete closure of US 2 near Gold Bar Monday afternoon, the Washington State Department of Transportation said.
Emergency crews are on scene but both the eastbound and westbound lanes are completely closed.
There is a detour at Reiter Road, but pickup trucks must use alternative routes.
Just before 12 noon on Monday, backups increased to one and a half miles.
There is no immediate estimated time for reopening.