WA granted $9M in federal effort to reduce roadway fatalities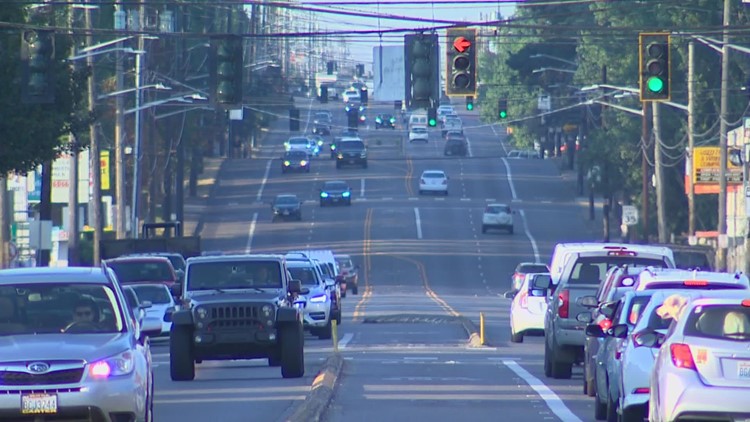 Washington State will receive $9 million for distribution to counties, regional councils and public works departments across the state.
SEATTLE – Washington state will receive more than $9 million in grants awarded from a new federal initiative to reduce the number of road deaths across the country.
The United States Department of Transportation (USDOT) announced on Thursday the first round of funding for 510 communities as part of the Safe Streets and Roads for All funding program.
Washington State will receive $9.1 million in total $800 million in funding. This money will be distributed to counties, regional councils and public works departments across the state.
In particular, the Puget Sound Regional Council will receive $4.9 million for the safety action plan. According to the council, this funding will support the development of regional safety plans and safety plans for the cities of Burien, Everett, Kent, Redmond, and Tukwila, and Pierce County, Washington, with the goal of reducing road deaths by 2030.
"This funding, provided by the bipartisan Infrastructure Act, provides the Puget Sound region with significant resources to advance the Safe Systems Approach across the region. This approach is a proven way to turn the tide of serious preventable injuries and deaths on our roads," said King County Councilor Claudia Balducci.
The grant program is funded by the Bipartisan Infrastructure Law passed in 2022.
RELATED: Washington state legislators introduce bill to improve traffic safety
USDOT also announced the National Road Safety Strategic Call to Action campaign on Thursday. More than 40 organizations, agencies and businesses have pledged millions of dollars to help reduce road deaths and injuries.
RELATED: Companies pledge millions of dollars in federal effort to prevent road deaths
A number of notable organizations that have pledged to take specific actions as part of the campaign include the Washington State Department of Transportation, 3M, Uber, Lyft, and the American Cyclists Federation.
"Traffic crashes take the lives of tens of thousands of Americans each year—a national crisis on our roads—and everyone has a role to play in solving the problem. this," said US Transportation Secretary Pete Buttigieg. "Today we issue a nationwide call to action and ask all Americans—including private industry, nonprofits and advocacy, and all levels of government —to act with us to save lives on our roads."
Traffic deaths are near an all-time high following an increase in dangerous driving during the coronavirus pandemic.
After a record increase in 2021, the number of traffic deaths in the United States fell slightly in the first nine months of 2022, but the number of deaths in pedestrians and cyclists continues to increase. . More than 40,000 people are killed in traffic accidents each year.
According to a preliminary report from the Washington Transportation Safety Board, 745 people were killed in crashes in 2022, the highest number since 1990. 2021 will also be a dead year on roads in the US. Washington with 540 collisions that killed more than 600 people.
https://www.king5.com/article/traffic/traffic-news/washington-state-grant-9-million-federal-roadway-fatalities/281-ea014a13-b6f5-4d91-9fb5-d57517c8e36e WA granted $9M in federal effort to reduce roadway fatalities