WA task force deployed to Hawaii to assist with Maui wildfires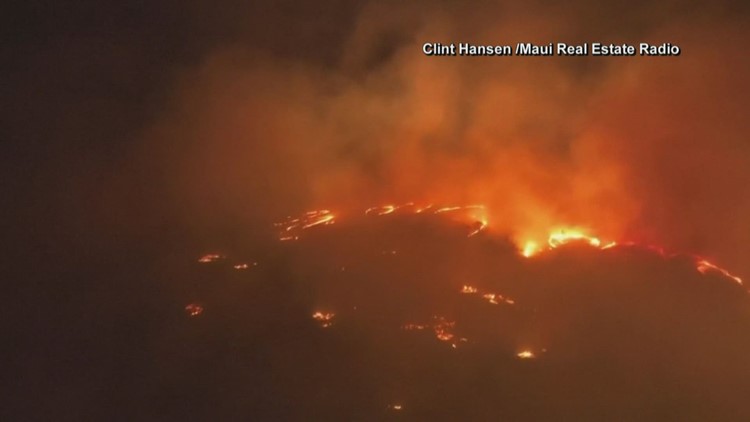 WASHINGTON, USA – Washington is one of the states send volunteers and crew from local government agencies to assist Hawaiians as deadly wildfires engulf the island of Maui.
FEMA Urban Search and Rescue Task Force-1 (WA-TF1) deployed on Thursday. The team consisted of 45 people from Pierce and King counties as well as the City of Seattle Fire Department. A five-person K-9 discovery team also joined the team.
The following agencies are represented in WA-TF1, some even from as far back as Idaho: Pierce County Sheriff's Department, Seattle Fire Department, South King Fire and Rescue Service, Tacoma Fire Department, Fire Authority Valley Fire Department, Central Pierce Fire and Rescue, West Pierce Fire and Rescue, Bellevue Fire Department, Puget Sound Regional Fire Authority, Shoreline Fire Department, Renton Regional Fire Department, Fire Department Gig Harbor, Mercer Island Fire Department, Bothell Fire Department, Redmond Fire Department, Coeur d'Alene Fire Department, Kirkland Eastside Fire, Fire & Rescue, Tacoma Public Utilities Authority, Plan and Pierce County Public Works, and Pierce County Emergency Management Department.
The task force is equipped and ready to deploy within six hours of receiving the order.
WA-TF1 was last deployed in September 2020 for search and rescue efforts during the Oregon wildfires.
The task force is trained to handle the following duties and responsibilities:
The task force was first established in 1991.