Wage differences, artificial intelligence and other requirements explained
SAG-AFTRA has 160,000 members, most of whom are not wealthy and cannot afford health insurance
SAG-AFTRA went on strike July 14, effectively shutting down Hollywood, when it joined the Writers Guild of America to protest what it saw as unfair wages and treatment.
This is the first time in 60 years that the two unions have protested simultaneously – bringing almost all television and film footage to a standstill.
Below is a simplified breakdown of the issues. It is by no means an exhaustive list. SAG-AFTRA published a detailed list of their demands, while AMPTP also has its own Summary.
SAG-AFTRA has 160,000 members, most of whom are not wealthy.
Union leader Fran Drescher recently stated that the vast majority of actors are "just working people just trying to make a living, pay their rent, just get food on the table and get their kids to school bring to."
"All you see, which gives you pleasure, which entertains you, are scenes full of people who don't make big money," she said.
The actors' union joined the 11,000 members of the Writers Guild of America in the Hollywood strike.
Almost 90% of working actors earn less than the absolute minimum of union health insurance.
The US Bureau of Labor Statistics reported The median wage for California actors was $27.73 an hour in 2022 — not including agents, managers, and attorneys each getting their percentages.
The Bureau of Labor also notes that the actors are not full-time employees, let alone full-time employees, but often day laborers.
The disconnect between studio executives and the average working actor has come to the forefront of the conversation.
Disney CEO Bob Iger recently signed a new contract that will match his $1 million annual base salary with a $5 million bonus each year, in addition to Disney's total of $25 million in stock awards each year. dollars can be increased. That means he has the potential to make $31 million a year.
While Ted Sarandos banked $50 million and Greg Peters made $28 million in 2022, they are Netflix's co-CEOs.
Netflix co-CEO Ted Sarandos has paid $50 million in the last year alone
Only 12.7% of SAG-AFTRA members are eligible for the union's health insurance plan because the minimum amount an actor must earn per year from their work to qualify is $26,470.
Almost 90% of working actors earn less than the absolute minimum of union health insurance.
Another disruptive factor affecting the commerce economy is the advent of streaming, which has impacted a previously reliable revenue stream.
Back pay used to be a steady source of income for many actors and was paid out with each rerun of a film or television episode.
Actors now say the calculations of how much they should be paid streaming a show aren't at all clear – which has resulted in significantly lower salaries than before.
SAG-AFTRA requires actors to receive 2% of revenue from shows on streaming platforms.
The union would use Content Valuation, a tool by Parrot Analytics, to measure sales. AMPTP (Alliance of Motion Picture and Television Producers) could not agree on this.
Getty
9 celebrities who have spoken out about AI

view history
AMPTP offered the actors' union wage increases of 5%, 4% and 3.5% over a three-year contract period.
SAG-AFTRA requires 11%, 4% and 4% respectively.
Neither side seeks a ban on AI and the digital use of artists' likeness and voice.
However, the studios and the union cannot agree on specific details about compensation and consent.
Ultimately, the actors' union wants to engage in individual AI operations, a sticking point for AMPTP.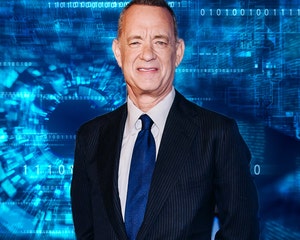 Getty
Tom Hanks says to star himself in biopic via deepfake tech

view history
Post-pandemic, it has become the industry standard for artists to submit self-recorded auditions.
SAG-AFTRA is trying to limit its use going forward – the union wants actors to produce their own castings of no more than five pages of material. The studios offer an eight-page limit.
There is also disagreement about regulations on technical features such as lighting and other equipment and about the requirements for processing periods.
Contributions to pension and health insurance
Television and film producers pay into health and retirement plans up to certain thresholds calculated based on a cast member's income: $15,000 for half an hour of television; $24,500 for an hour of television.
The union wants those caps raised to $45,000 and $75,000 to combat inflation over the past 40 years.
The studios have bid $20,000 and $30,000, respectively.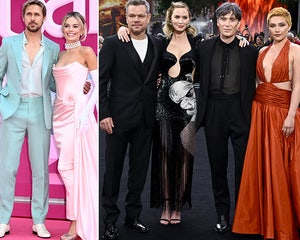 Getty
How Barbie and Oppenheimer stars reacted at the last few movie premieres before the SAG-AFTRA strike

view history
Possible impact of the strike
The strike could cause more than $4 billion in economic damage once it ends, said Kevin Klowden, chief strategist at the Milken Institute CNN.
Klowden noted that the simultaneous strike by the Writers Guild and the actors' union could have far wider implications than just the US.
"London and the UK, Australia, New Zealand and other places that either have studios or are even doing post production will face real impact."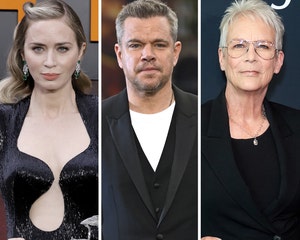 Getty
Celebrities show their support for the SAG-AFTRA strike

view history