Warning as unexploded Russian mines wash up on Europe's tourist beaches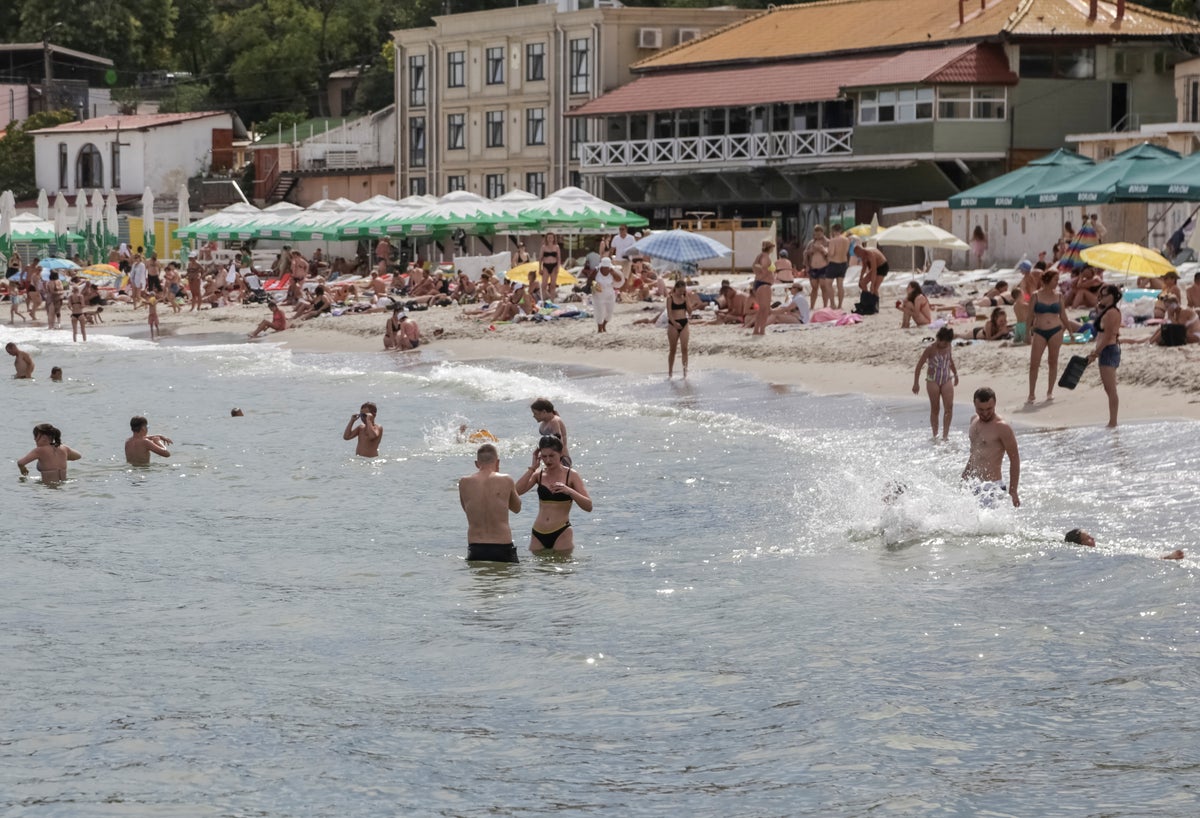 Russian mines wash up on busy tourist beaches on the Black Sea, often detonating and sometimes even killing vacationers.
It was only on Monday that a Russian mine exploded in the Romanian Black Sea resort of Costinesti, but according to local reports it caused no injuries or damage. In the meantime, another mine has been discovered in the water there.
"It is believed that a Russian sea mine has exploded," said Romanian Navy spokesman Colonel Corneliu Pavel, Sofia News Agency reported. "These sea mines pose a threat not only to shipping, but also to activities on land."
A witness told Digi24 of a "loud explosion" and "lots of black smoke." The tourist said, "There was a loud explosion. I was on a patio and saw a lot of black smoke. We were told that something had exploded. Police and fire brigade are on site. Some tourists are still in the water."
Navy divers struggled to dismantle the mine. The chief of the Navy reported that divers had to neutralize five sea mines in Romania since the invasion of Ukraine in February 2022.
Meanwhile, several beachgoers have died after accidentally detonating mines in Odessa.
As Ukraine's largest port and naval base, the city has been subject to repeated missile and drone attacks, and the sea is littered with hundreds of sea mines.
Moscow's forces laid mines around the port to stop grain exports, while some were laid by Kiev's troops to prevent a Russian amphibious assault earlier in the war.
Odessa was even forced to close its beaches last year to ensure residents' safety after mines washed ashore and exploded.
Oleksandr, a lifeguard and former diver who gave only his first name, said a mine protection net had been placed between two piers to prevent swimmers from encountering mines in shallow water.
"The net will stop them. And they (mines) will also be visible from the shore in such weather conditions. Rescuers will be notified and will come to take care of it," he said.
The opening of the beaches was a welcome respite from the war for people swimming and sunbathing.
"I dreamed of going to the beach and breathing salty air. We missed it very much. But safety is the top priority," said Svitlana, a resident of the Odessa region.
Darya Vorobyova, 28, had a rare trip to the beach on Sunday with her daughter Ulyana, eight The times: "We heard that the beaches were open and came immediately."
The eight-year-old couldn't remember the last time she swam, even though her family lived just minutes from the sea. Braving the mines, Ms Vorobyova said the visit gave her a brief respite from the war. She said of her daughter, "She can sleep through the rocket attacks for the most part now, but sometimes she still wakes up shaking."
"Then I'll think about leaving."