Warriors reviewing Draymond Green's altercation with Jordan Poole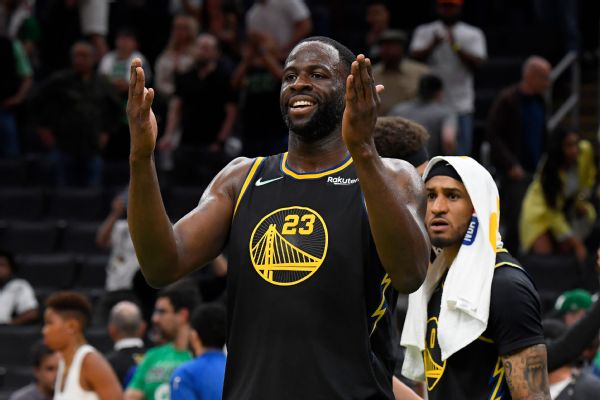 Golden State Warriors all-star Draymond Green delivered a punch to teammate Jordan Poole in practice Wednesday, sources told ESPN.
The two players had verbally fought before a shove, which escalated when Green made a punch and made contact with Poole, sources said. The team officials review the episode.
Poole was not injured by the blow and completed his practice before leaving the practice area on Wednesday, sources said.
Green has a history of challenging teammates, past and present, in training and game situations. It is possible that Green will be penalized for escalating Wednesday's training encounter.
The Athletic was the first to report the incident.
https://www.espn.com/nba/story/_/id/34735898/warriors-reviewing-draymond-green-altercation-jordan-poole Warriors reviewing Draymond Green's altercation with Jordan Poole