Washington DNR preparing for wildfires around Fourth of July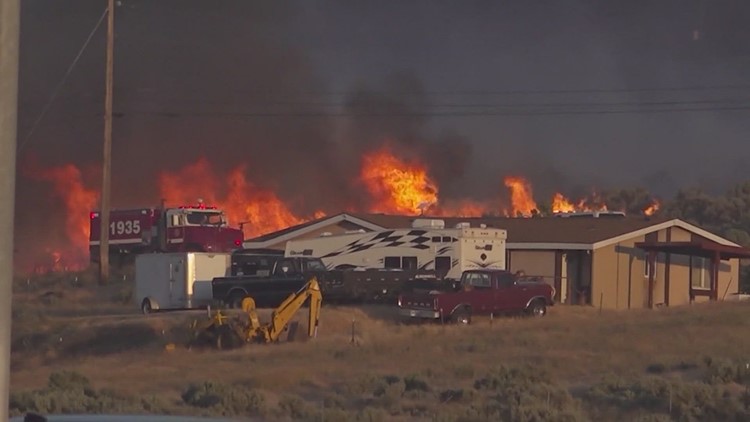 The weather will be dry and hot as we head into the July 4 holiday season in western Washington.
SEATTLE – Conditions are expected to drive the wildfires ahead over the July 4 holiday in Washington state.
The Washington State Department of Resources typically has 70-80% of firefighters on duty, which equates to 700 firefighters. In addition, federal and local resources are on standby, according to George Geissler, Washington State Ranger.
"So we are clearly in the middle of wildfire season and expect it to only get more severe in the coming weeks and months," said Public Lands Commissioner Hilary Franz.
According to Franz, about 80-85% of fires are caused by humans in Washington state.
"We strongly believe that Washingtonians play an important role [and ask they] let's lighten the spark a bit, especially this holiday weekend when they're trying to have some fun," added Franz.
The weather is forecast to be warm and dry on Saturday, July 1 and Sunday, July 2, with temperatures peaking in the mid to above 70 degrees Celsius, according to weather forecasting team KING 5.
Things will warm up on Monday, July 4, with an 80s high. Also, there will be relatively low humidity.
From the Fourth of July holiday to July 6, the National Weather Service warned that conditions could "facilitate the rapid spread of fires." According to the Weather Service, fine fuels, such as roadside grass, can be especially flammable.
"The combination of dry and unstable conditions with activity over the Independence Day holiday raises this concern from mild to moderate," the Weather Service warned Friday. , June 30.