Washington state study finds toxic chemicals in makeup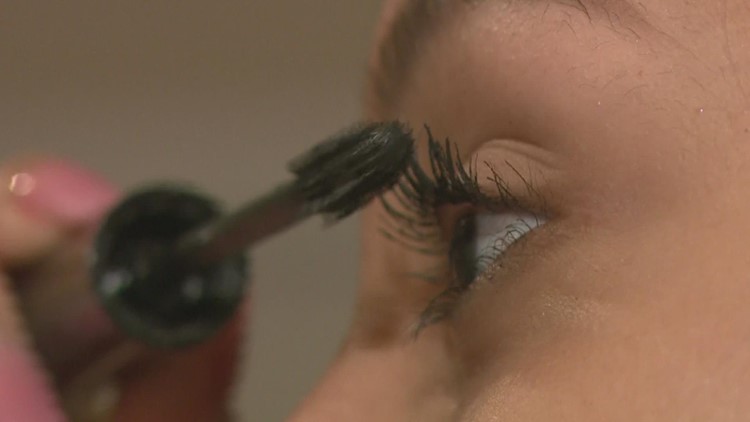 Washington tested 50 cosmetic products in the lab, and found heavy metals in some foundation and lipsticks.
SEATTLE — The Washington State Department of Ecology found high levels of harmful chemicals in several popular beauty products as part of a study published this month.
It comes as state lawmakers are considering a new bill that would ban cancer-causing chemicals in products sold in Washington. House Bill 1047 would restrict the manufacture, sale and distribution of cosmetic products containing nine chemicals, including formaldehyde, mercury and PFAS substances.
The bill failed in the legislature last year. If Washington passes the bill, it would become the first state in the country to ban the chemicals in these products.
As part of the study for the bill, the legislature directed Ecology to test a variety of cosmetic products marketed to people of color.
Bang purchased 50 products from Walmart, Target, Fred Meyer and Dollar Tree in the Puget Sound area, including foundation, lipstick, lotion, conditioner, and hair gel. Ecosystem sent them to a lab for testing, which found heavy metals in some foundation and lipsticks.
For example, lead and arsenic have been detected in freshly pressed dark-colored COVERGIRL foundation. They also found lead in the radiant black compact foundation and COVERGIRL continuous color lipstick.
The lab found formaldehyde in all 10 hair gels, including Old Spice putty with beeswax and 9 out of 10 dry conditioners.
Erika Schreder, chief scientific officer of the nonprofit Toxic-Free Future, says she discovered that the highest-formaldehyde hair styling gel had just been applied to her teenage daughter's braids at the University of California. Hairdressers.
"Even as a toxicology expert, I get frustrated when my own daughter has used a product containing formaldehyde on her hair," says Schreder. "We really need the state to step in and ensure that these harmful chemicals are removed from these products and replaced with safer alternatives."
The second phase of the study examined chemicals in nail polish, hairspray, blush and eyeshadow. Results are expected in June.
HB 1047 had a committee hearing on January 9, and the House Energy and Environment Committee took executive action on the bill on Thursday.
https://www.king5.com/article/news/politics/state-politics/ecology-study-toxic-chemicals-makeup/281-88e65f1b-50d3-4044-9b57-d76256f4fbb8 Washington state study finds toxic chemicals in makeup