Washington's Attorney General warns at-home rape kit company to stop sales in the state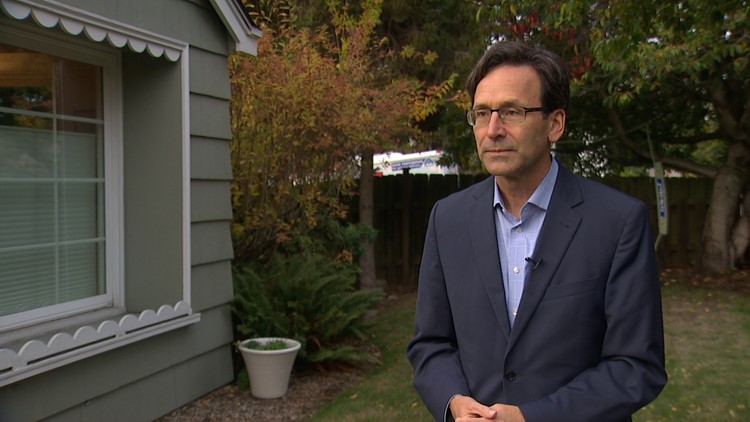 WA's Attorney General, Bob Ferguson, sent Leda Health a cease and desist letter stating that they are deceiving survivors into believing their DIY rape kits have evidence value.
SEATTLE – Washington State Attorney General Bob Ferguson is sounding the alarm about a company that is marketing at-home rape kits to college students.
Leah Griffin said: "I find this company very cruel and dangerous.
Griffin is a sexual assault survivor and advocate who fought to pass legislation to clear the state's rape kit backlog, and now she's fighting to stop Leda Health provides self-administered "primary evidence kits" to survivors in the state.
The company partnered with the Kappa Delta sorority at UW earlier this year.
"What they are selling is a Q-tip in the box. They don't sell how to collect urine, blood or any other evidence you need," Griffin said.
Griffin said at-home kits eliminate survivors' access to needed specialized health care.
Washington's attorney general sent the company a cease and desist letter saying it violated the state's Consumer Protection Act.
"The way they advertise their services is very questionable," said Attorney General Bob Ferguson.
Leda Health's website says it's a complementary option to sexual assault kits performed in a hospital setting, and it encourages survivors to seek immediate emergency care.
"Really praying for an individual who has been through a traumatic experience and using it for financial gain is pretty bad," says Ferguson.
Ferguson says it is misleading survivors into believing the kits have evidence value.
"What is important is evidence for a trial. If you do this at home then it doesn't have the chain of custody required as evidence in court. You have to go to the hospital and have a professional do this," Ferguson said.
Ferguson said sexual assault test kits made by SANE nurses are trained to properly store evidence to avoid damage or contamination.
Ferguson said evidence from the kits administered by medical professionals can only be sent by law enforcement to a state crime lab, and because Leda's kits are self-administered, they ineligible for Washington crime lab testing and not uploaded to the DNA database.
Ferguson said self-administration tests have never been successfully introduced in Washington courts.
The company's website says it doesn't guarantee admissibility and says all evidence is subject to scrutiny in court.
The AG letter also said the company offered medical fees that deter survivors from seeking help without noting that sexual assault screenings in Washington state are free.
"Under Washington state law, that service is free in Washington state. We want survivors to go to the hospital and do this," Ferguson said.
"Allowing this company to profit from fear and misunderstanding would be detrimental to the work we have done and set us back," Griffin said.
KING 5 has reached out to Leda Health for comment but has not received a response at the time of publication.
https://www.king5.com/article/news/local/washington-attorney-general-at-home-rape-kits/281-70cfaf2b-41f0-47cc-bee7-63733c8c4d5f Washington's Attorney General warns at-home rape kit company to stop sales in the state