Watch live: Families pray for victims of Iraq wedding fire which killed at least 114 guests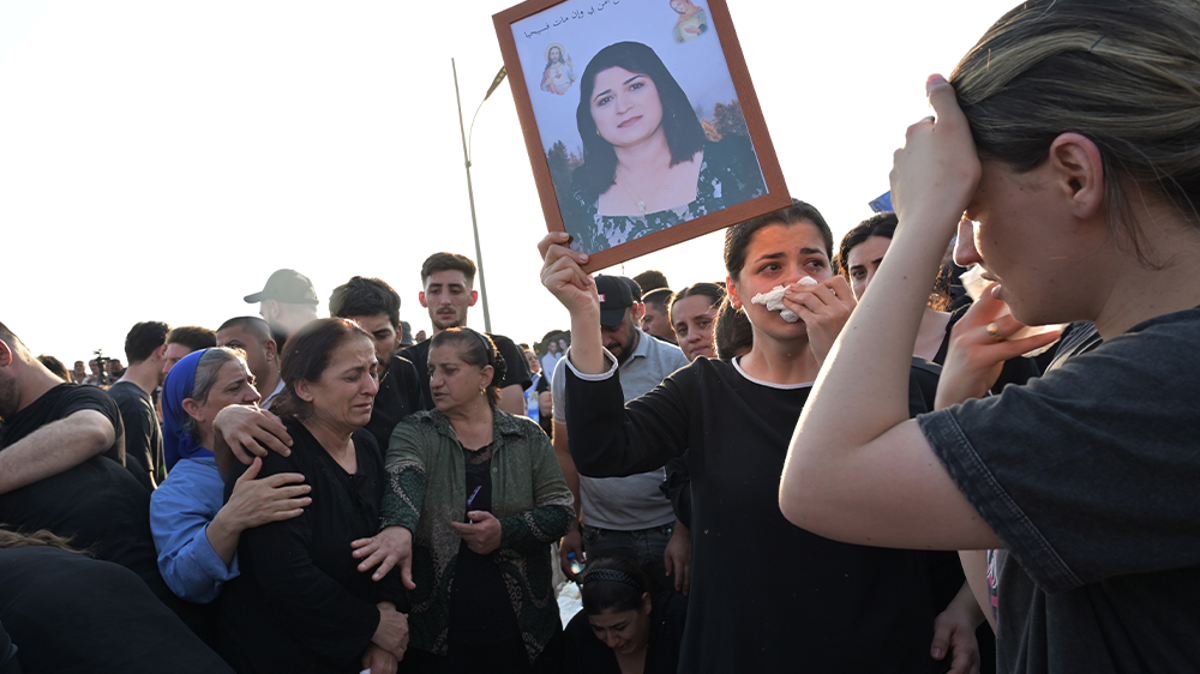 Watch live as families attend a church service to pray for the victims of a tragic wedding fire in Iraq. The fire that broke out in a Christian wedding hall in northern Iraq killed at least 114 people and injured 150 others. The authorities warn of fatalities. The toll could rise
According to authorities, the fire occurred in the Hamdaniya area of ​​Iraq's Nineveh province. This is a predominantly Christian area just outside the city of Mosul, about 335 kilometers (205 miles) northwest of the capital Baghdad.
Television footage showed flames shooting across the wedding hall as the fire broke out. After the fire, only charred metal and debris could be seen as people walked across the scene. The only light came from television cameras and the lights of spectators' cell phones.
Prime Minister Mohammed Shia al-Sudani ordered an investigation into the fire and sought help from the country's interior and health authorities, his office said in an online statement.
There was no immediate official word on the cause of the fire, but initial reports from Kurdish television news channel Rudaw suggested that fireworks at the venue may have started the blaze.
Civil defense officials quoted by the Iraqi News Agency described the outside of the wedding hall as being decorated with highly flammable paneling, which is illegal in the country.