Watch UK's first womb transplant as woman donates uterus to sister | News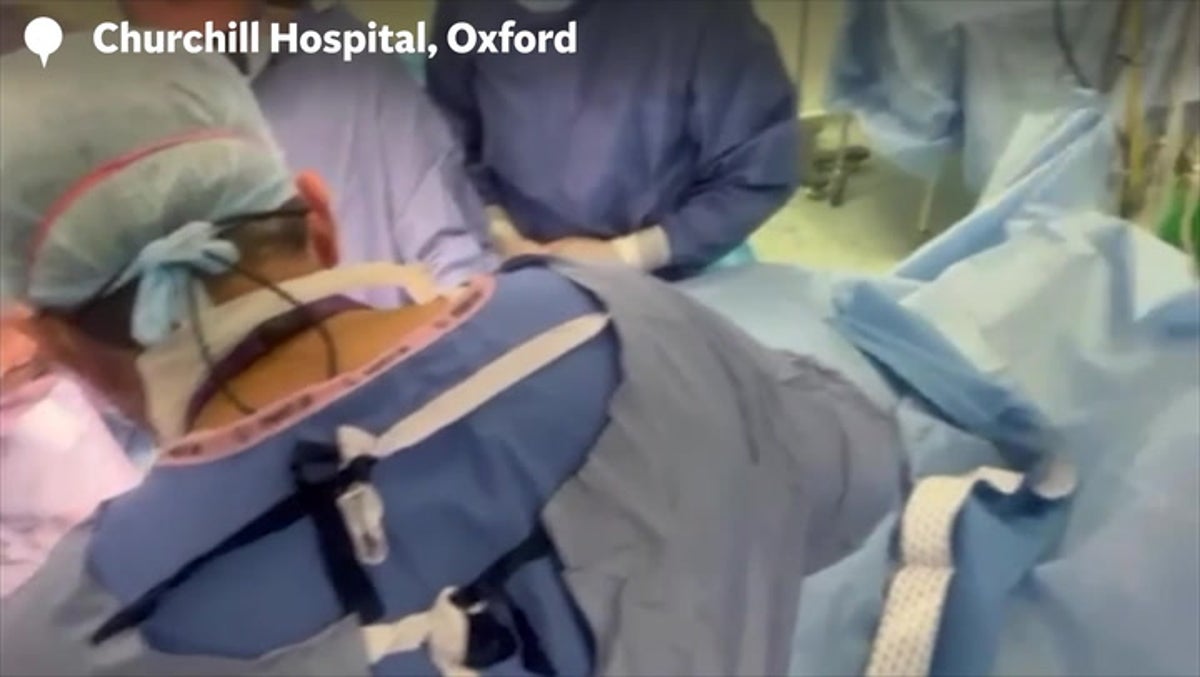 This is the moment when surgeons perform the UK's first uterus transplant, where a woman receives the organ donated by her older sister.
The 34-year-old married woman received the uterus during a nine-hour and 20-minute operation at Oxford's Churchill Hospital, which is part of the Oxford University Hospitals NHS Foundation Trust.
Her 40-year-old sister has completed her own family with the birth of two children and was willing to donate her uterus.
The England-based recipient, who wishes not to be named, has stored embryos with the aim of undergoing IVF later this year.