'We are mortified': York Cricket Club apologises after controversial run out goes viral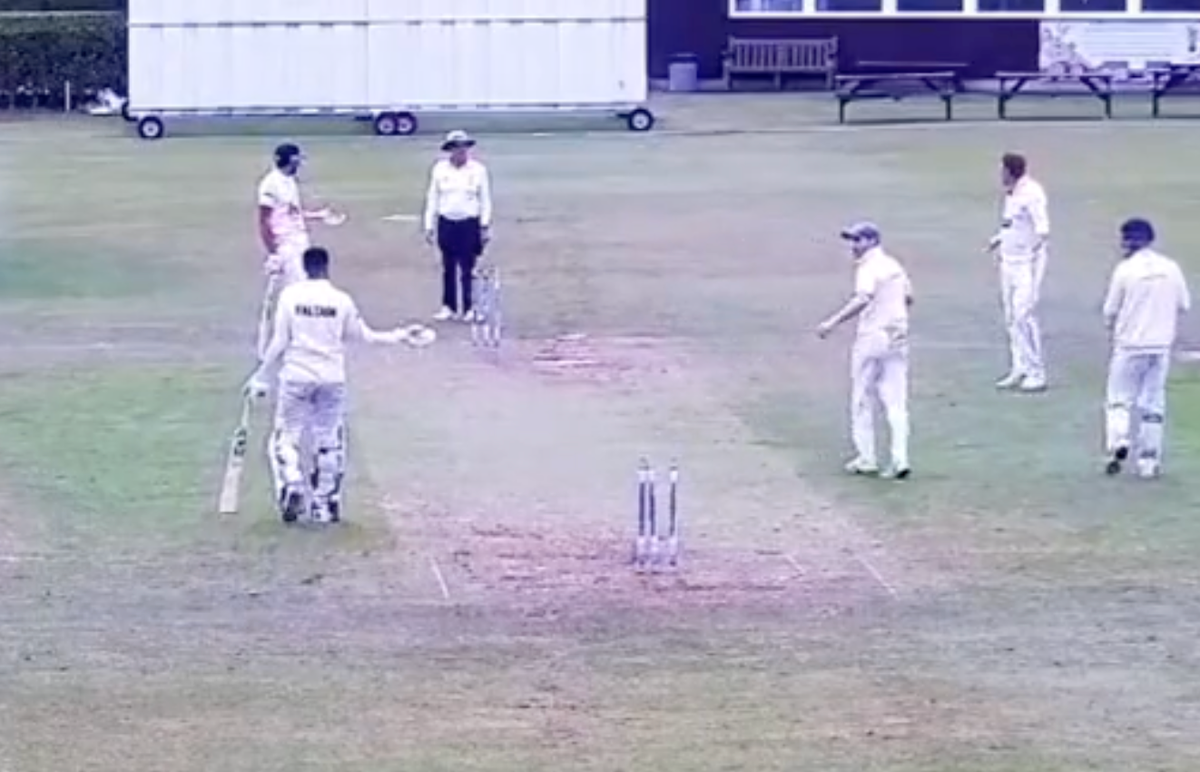 A cricket club has apologized for kicking out a batsman celebrating a teammate's half-century, echoing the recent Ashes controversy.
When the incident happened, York Cricket Club were playing Sessay Cricket Club in the Yorkshire Premier League North on Saturday.
Sessay hitter Tim Hall hit a single to make his 50 and raised his bat to his teammates in the clubhouse. When a fielder intercepted a throw in extra cover, the ball seemed dead, so Hall's teammate Diego Rosier left his racquet on the floor before going over to congratulate Hall.
But fielder Breidyn Schaper then threw to captain and wicketkeeper Tom Brooks, who completed the run out. The referees deliberated before confirming Rosier was out.
There are rules against "false fielding" and deceiving a batsman into thinking the ball is dead, while Rule 20.1.2 states: "The ball is considered dead when it is clear to the bowler's end umpire that the fielding side and both ." The batsmen at the wicket no longer regard it as in play."
The incident followed a similar controversy during the men's second Ashes Test at Lord's, when Australia wicketkeeper Alex Carey passed England's Jonny Bairstow as the latter stepped out of his goal crease thinking the ball was dead at the end of an over The prime ministers of both countries commented on the incident, which sparked debate about the so-called "spirit of cricket".
After receiving heavy criticism on social media, where footage of the incident went viral, York CC responded with a statement from Chairman Dr. Nigel Durham which read: 'For the past 72 hours the club have engaged in a serious investigation into the deeply regrettable incident' incident which occurred while York 1st Xl were playing at Sessay Cricket Club on Saturday afternoon 8 July.
"First and foremost, we reiterate the apology we made unreservedly to Sessay Cricket Club, its players, officials and fans after the game. You handled the situation with exceptional grace and virtue.
"Mistakes are made in all walks of life and this was definitely one for which we sincerely apologize. York Cricket Club has a long tradition of playing cricket hard and competitively to win, but not at any cost. Diego Rosier's sacking was not cricket, nor does it conform to the 'spirit of cricket'.
"The captain, the entire squad and the club are ashamed of the misjudgment that has been made. We will learn from it and it will never happen again. We will move on from Saturday with a better understanding of the game we all love and why it needs to be protected from moments like this and always played in the right spirit.
"As Chairman of York Cricket Club I would like once again to express my gratitude to the whole of Sessay Cricket Club for their impeccable dignity and restraint in a very unsportsmanlike event and error which has damaged York Cricket Club's reputation." I hope we can in can make amends in the near future and I can only apologize again."
Sessay CC responded on Twitter: "Thank you. An apology is appreciated and accepted. The matter is now closed for us and we look forward to Saturday's league games and playing against York CC in the future."