We know what it means to Wales to get to Euro 2024 – Jordan James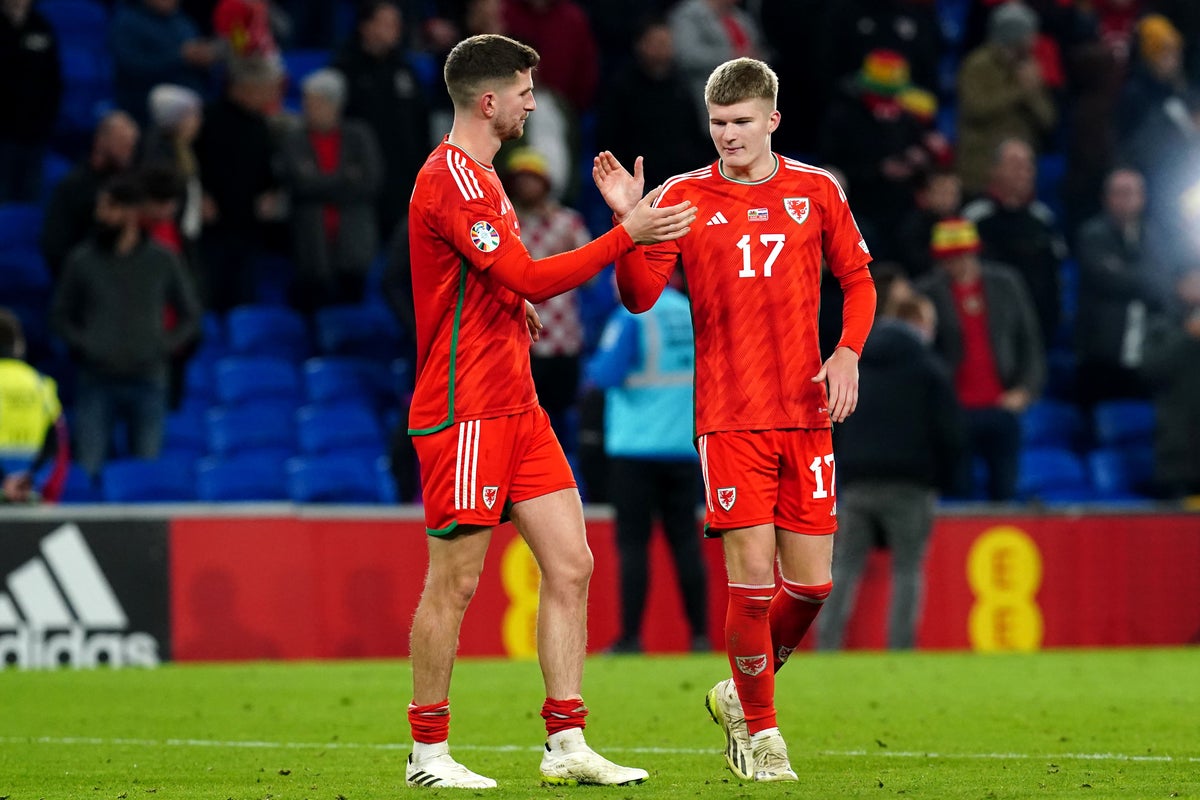 Wales midfielder Jordan James is targeting qualification for Euro 2024 after having the "best night of my life" against outstanding Croatian trio Luka Modric, Mateo Kovacic and Marcelo Brozovic.
Croatia have often been described as the best midfield in world football but had few answers for that in Cardiff last month when Wales beat them 2-1 to keep their hopes of a place in Euro 2024 alive.
James, the 19-year-old Birmingham midfielder, played a big part in that victory alongside Ethan Ampadu and Wales now face Armenia and Turkey this week with automatic qualification in their own hands.
"It was probably the best night of my life, collectively and for me personally," James said.
"Seeing my family in the audience and seeing how proud they were was a huge victory for the country. Hopefully we can do that in the next two games too.
"I don't think it's going to get much better, but we still have a lot of work to do.
"On paper this was the toughest game in the group, but we won't take the next two games lightly.
"We know what it means for the country to compete in these big tournaments, so that is our focus and we hope we can do it."
"Coming into this camp now we will look back on the Croatia game and go into the next two with confidence."
Born in Hereford, James played for England in the under-20s but qualified for Wales through his father Tony, who played for his hometown club Newport.
James only made his debut in March – coming on as a substitute in the 1-1 draw with Croatia in Split – but started the last two qualifying games, both of which Wales won.
He has now won six caps – an incredible 164 fewer than Real Madrid star Modric – and has quickly formed an effective partnership with Leeds midfielder Ampadu.
"It was great. "As soon as I played with him for the first time, we just clicked," James said.
"We just work on each other, I think you saw that against Croatia. When we didn't have the ball we were solid, we did our job and that's the main thing.
"Ethan is a brilliant player and very easy to play with. I see him as a leader and study how he plays because I want to reach him. I could imagine him becoming a captain one day.
"The gaffer (Rob Page) showed a lot of trust in me at such a young age. Playing for your country is a risk but he took it and I'm just trying to repay him for what he did for me."
Wales will secure a place in the top two of Group D by beating Armenia in Yerevan on Saturday and maximum points by already qualified Turkey at the Cardiff City Stadium three days later.
The points lost mean Wales will need positive results elsewhere if they want to avoid the play-offs in March, where the likes of Norway, Poland and Ukraine could lie in wait.
Armenia, ranked 95th in the world and 67 places behind Wales, stunned Page's side with a 4-2 win in Cardiff in June.
James said: "It's a bit of revenge because you don't like losing.
"We are athletes, we want to compete and we don't like losing to a team.
"It's not nice and we want to get back at them. But we know we have a job to do.
"We want to do it and then concentrate on Turkey."