West Virginia state trooper shot and killed, armed suspect at large: Police
Sergeant. Cory Maynard was fatally shot, Gov. Jim Justice said.
West Virginia Gov. Jim Justice said a state police officer was fatally shot in Mingo County on Friday, and several law enforcement agencies have joined a full-scale search in the Beech Creek area looking for the suspect, who is believed to be on is at liberty.
Sergeant. Cory Maynard was fatally injured in a gun battle near Matewan, the judiciary said.
"The brave men and women of law enforcement and all the first responders who put their lives on the line every day to keep us safe are an inspiration to all of us," Justice said in one Opinion.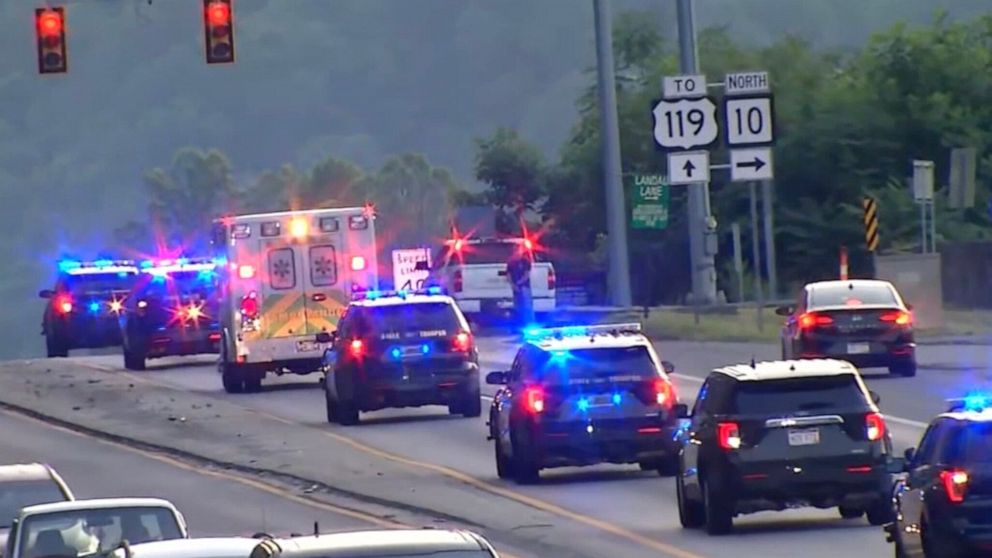 Effective immediately, the Office of the Governor has ordered all US and West Virginia flags to be flown at half-staff in honor of the following soldier.
Timothy Kennedy, 29, is wanted in connection with the shooting and is believed to be armed and dangerous, police said. Police officers said they were met with gunfire while responding to a complaint about a shooting near Matewan.
The manhunt for Kennedy delayed graduation ceremonies at Mingo Central High School, and emergency responders urged residents to stay home until the suspect was located.
This is an evolving story. Please check again for updates.