WGA, AMPTP Will Continue Negotiations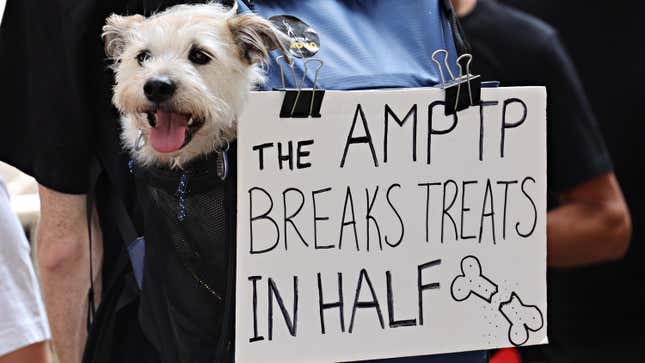 As The writers' and actors' strikes in Hollywood continue– and the effects continue to show across the entertainment industrylike today's announcement that The Emmy Awards have been pushed back to January– There is a glimmer of hope in the form of continued negotiations between the Writers' Guild of America and the studios represented by the Alliance of Motion Picture and Television Producers.
Spoilers of the week | June 10th
As Variety reportsThe WGA has informed members in an email that it will return to the negotiating table with the AMPTP on Friday. "[AMPTP CEO] Carol Lombardini has asked the WGA negotiating committee to meet with AMPTP negotiators on Friday," the union's email said. "We expect the AMPTP to respond to WGA proposals. Our committee returns to the negotiating table ready to negotiate a fair deal, knowing that the united WGA membership is behind us and backed by the continued support of our union allies."
The Two Sides met last Friday, but still could not reach an agreement; You can read the WGA's summary of what the studios refused to budge on – including "preserving writer space" and "success-based residuals" –Here.
---
Want more io9 news? Find out when you can expect the latest Wonder, war of starsAnd star trek What's next for the releases DC Universe in Film and TVand everything you need to know about the future of Doctor Who.