What are hypersonic missiles and how do they work?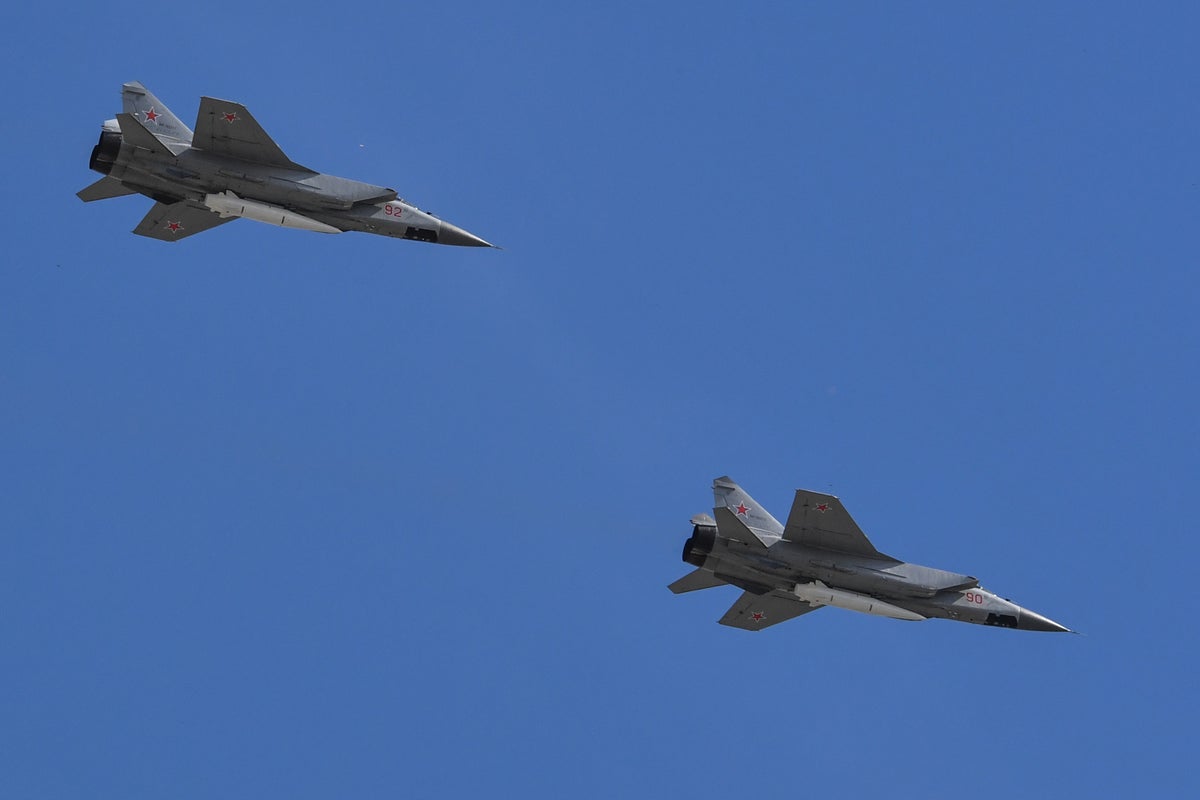 Russia is in the process of equipping its new nuclear submarines with hypersonic Zircon missiles, said the head of Russia's largest shipbuilder.
"Multipurpose nuclear submarines of the Yasen-M project are … regularly equipped with the Zircon missile system," Alexei Rachmanov, CEO of United Shipbuilding Corporation, told RIA.
"Work in this direction is already underway."
Yasen-class submarines, also known as Project 885M, are nuclear-powered cruise-missile submarines built as part of a Russian Navy fleet modernization program to replace Soviet-era nuclear-powered submarines.
Sea-launched Zircon hypersonic missiles have a range of 560 miles and can travel at several times the speed of sound, making them extremely difficult to defend against.
What are hypersonic missiles?
Hypersonic missiles such as the Zircon missiles or the Kinzhal ("Dagger") missiles, which the Russian Air Force allegedly already used in its war in Ukraine, are considered next-generation weapons.
The Kinzhals can travel at exceptionally high speeds – up to ten times the speed of sound, which equates to about 8,000 miles per hour. By comparison, a subsonic cruise missile like the US Air Force's Tomahawk missile travels at a relatively slow 550 miles per hour.
Kinzhals are usually carried by MiG-31K fighter jets and can hit targets up to 1,250 miles away. Their speed, in-flight maneuverability, and ability to fly at low altitudes make them difficult to track with radar on the ground and therefore nearly impossible to stop.
Perhaps most worryingly, the Kinzhal can carry both a nuclear warhead and conventional explosives. There were fears that Russia might resort to this strategy as its war is becoming increasingly desperate and protracted than expected due to heroic resistance by the locals, well-armed by their international allies.
In which countries are they found?
Australia, Britain and the US, collectively known as the Aukus Nations, had previously announced a plan to expand their military pact to collaborate on the development of hypersonic missiles and anti-hypersonic weapons.
In April 2022, then-Prime Ministers of Australia and Britain, Scott Morrison and Boris Johnson, along with Joe Biden, issued a joint statement saying their countries would "envision new trilateral cooperation on hypersonic and counter-hypersonic and electronic warfare capabilities begin." as well as expand information sharing and deepen collaboration on defense innovation."
"These initiatives will complement our existing efforts to deepen collaboration in the areas of cyber capabilities, artificial intelligence, quantum technologies and additional underwater capabilities."
The Aukus deal was originally signed to focus on developing nuclear submarines with a watchful eye on possible Chinese aggression in the Pacific, but the focus has now shifted to the threat posed by Vladimir Putin.
The Russian Defense Ministry has previously said its forces fired hypersonic missiles in the conflict and claimed to have destroyed a fuel depot in the Black Sea city of Mykolaiv and an underground ammunition dump in western Ivano-Frankivsk.
How effective are they?
Military analyst Pavel Felgenhauer argued that the use of such weapons will make little difference locally and that its true value is "to produce a certain psychological and propaganda effect".
In other words: create terror.
Mr Putin boasted about Russia's investment in such "invincible" weapons, justifying it in response to what he saw as NATO military expansion on his country's doorstep in Eastern Europe.
The US and China are reportedly working on their own versions, as are the UK and French navies, who appear to have been collaborating on a version called Perseus since 2011, though it's not expected to enter service for another seven years or so.
What is happening in the US?
Andrew Hunter, deputy secretary of the US Air Force procurement team, told politicians in March this year that his team I would not consider buying the AGM-183A hypersonic rapid-reaction airborne weapon after completion of the prototyping phase.
During the tests, there were problems with the weapons.
Mr. Hunter told the House Air and Land Tactical Subcommittee in a written statement that the service planned to complete the ARRW program's final two full-scale test flights to gather data that could be helpful in future hypersonic programs.