What is the Benadryl challenge? New TikTok challenge that's left 13-year-old dead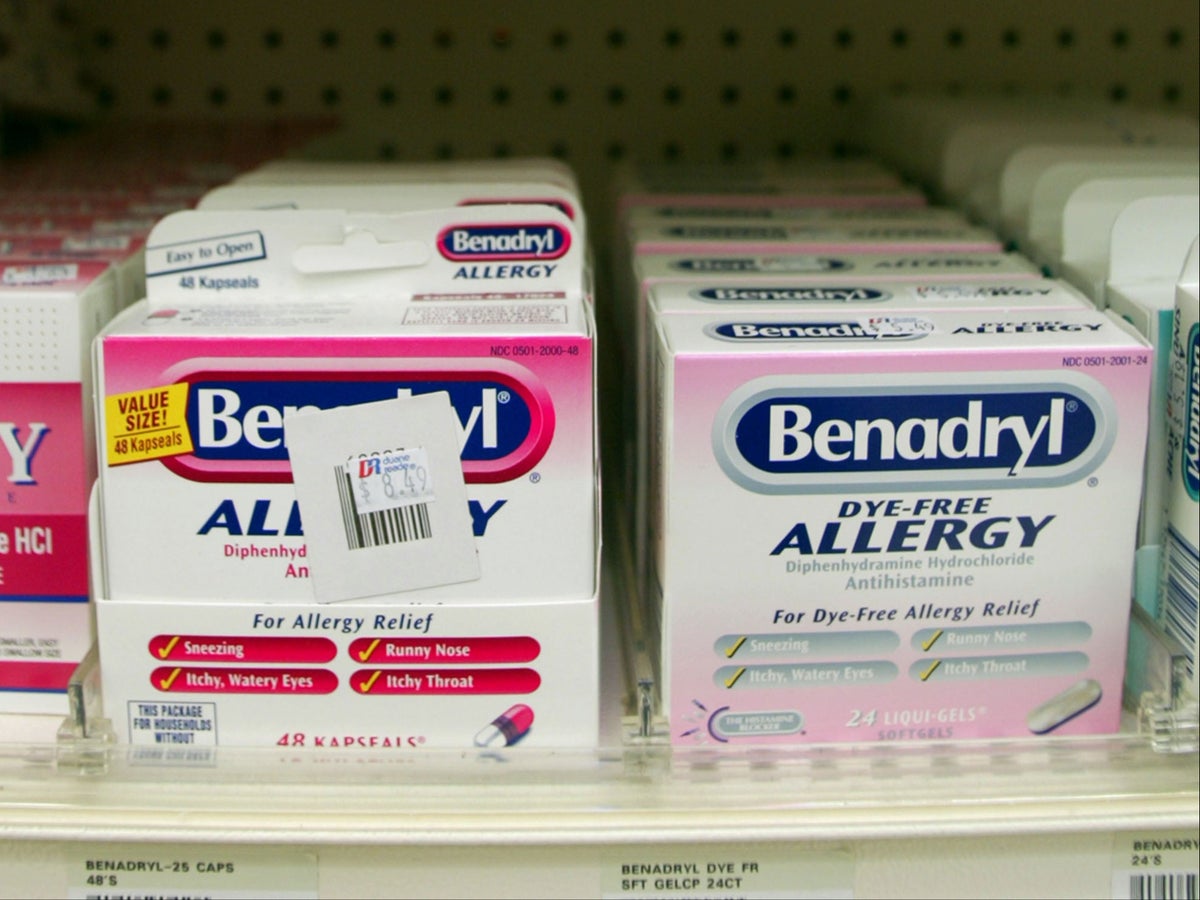 A 13-year-old boy has died in Ohio after taking part in a viral TikTok challenge.
Jacob Stevens died last week, six days after attempting the Benadryl challenge, which involved taking large amounts of Benadryl, an over-the-counter allergy medication.
In conversation with ABC6, Justin Stevens, the teenager's father, said his son was at home with friends when he decided to try the Benadryl challenge. As his friends were filming, the 13-year-old's body went into a seizure.
At the hospital, Mr Stevens said he was told his son would never wake up.
What is the Benadryl Challenge?
The "Benadryl Challenge" began circulating on the social media platform in 2020, prompting the Food and Drug Administration (FDA) to issue a warning about the dangers of taking higher-than-recommended doses of the allergy drug.
At the time, the agency cited reports of teenagers who ended up in hospital after taking part in the challenge. According to the FDA, participating in the dangerous trend could result in "serious heart problems, seizures, coma, or even death."
The challenge involves participants taking 12-14 pills, nearly double the daily recommended dose and 10 times the recommended dose, over a six-hour period of the over-the-counter drug diphenhydramine to induce hallucinations and filming their side effects.
A 15-year-old Oklahoma girl died in 2020 after attempting the challenge. Meanwhile, Cook Children's Medical Center in Fort Worth, Texas, said it had treated three teenagers who were hospitalized after taking "excessive amounts" of the drug.
The FDA previously announced that it has contacted TikTok about the dangerous videos and is "vigilant to remove additional videos that may be posted."
At the time, the agency also said healthcare professionals should be "aware" of the challenge and "warn" caregivers on the trend. They also noted that allergy medication and other prescription and over-the-counter medications should be stocked "up and down."
TikTok has since banned searching for "Benadryl" on the app. Attempts to look up the allergy drug's name, however, lead to other proposals such as the "Bena Challenge" or the "Benary Change," which include videos about the dangerous trend.
In a 2020 statement to The Independent, a spokesman for TikTok said: "The safety and well-being of our users is TikTok's top priority. As we make clear in our Community Guidelines, we do not allow content that encourages, promotes, or glorifies dangerous challenges that could lead to injury.
"While we haven't seen this content trend on our platform, we are actively removing content that violates our policies and blocking related hashtags to further discourage participation. We encourage everyone to exercise caution in their behavior online or offline."
The drug diphenhydramine, marketed under the brand name Benadryl, is an antihistamine most commonly used to relieve allergy symptoms.
The drug can cause moderate and serious side effects, including drowsiness, dizziness, upset stomach, and blurred vision.
Serious side effects range from mood swings and irregular heartbeat to seizures, difficulty breathing, and severe dizziness.
Benadryl advises that children under the age of 12 should not use adult Benadryl medications.
In an undated statement on its US website, Benadryl, owned by Johnson & Johnson, said: "We understand consumers may have heard of an online 'challenge' involving diphenhydramine abuse or abuse. The challenge that involves ingestion of excessive amounts of diphenhydramine is a dangerous trend and should be stopped immediately," the statement said, in part.
"We are working with TikTok and other social platforms to remove content exhibiting this behavior.