What time will Andy Murray vs Stefanos Tsitsipas play at Wimbledon today?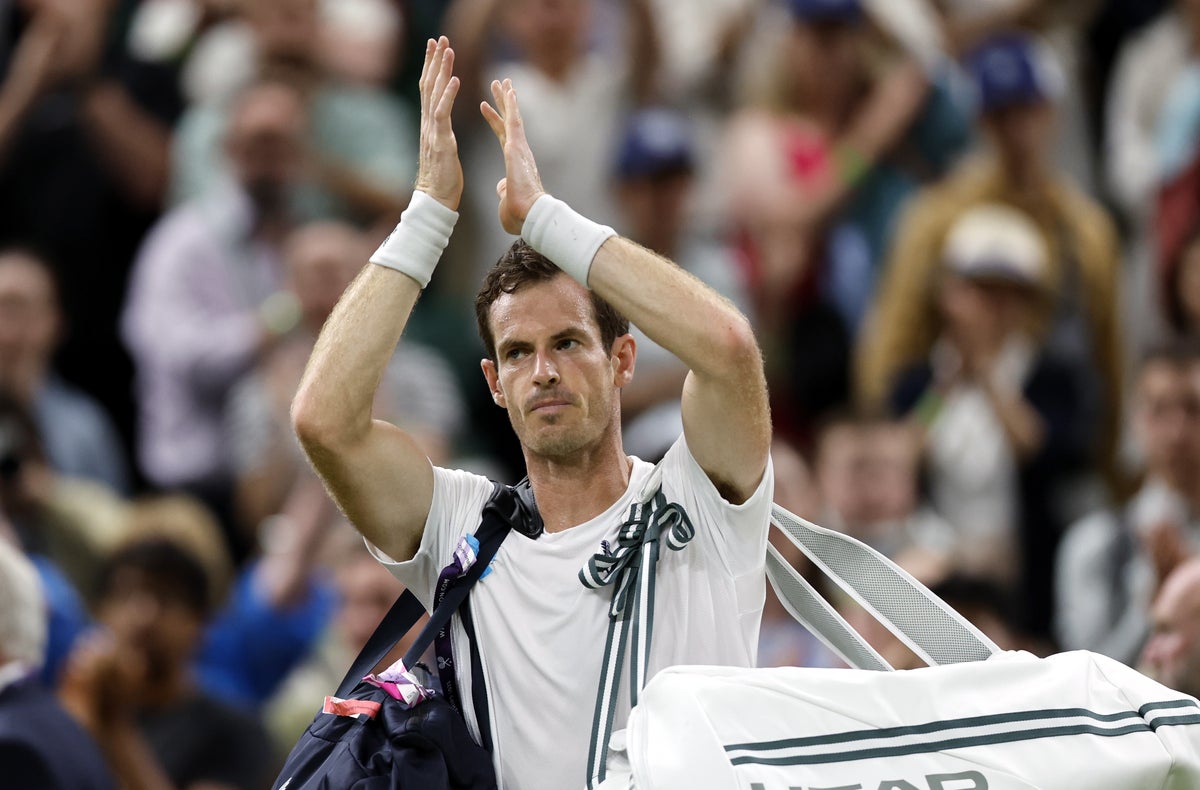 Andy Murray's Wimbledon second round match against Stefanos Tsitsipas could not end on Thursday evening due to the championship curfew.
Murray secured the third set and led Tsitsipas 6: 7, 7: 6, 6: 4. The pair decided to pause play at 10:40 p.m. after two hours and 53 minutes of riveting tennis.
The delay came after Liam Broady's stunning win over Casper Ruud lasted five sets and Elena Rybakina next had to face Alize Cornet, meaning Murray and Tsitsipas didn't start their match until after 7pm.
The hard-fought match was stopped after three sets, ensuring the fifth-seeded Greek side will play their third consecutive Grand Slam.
What time will Andy Murray play today?
Wimbledon have opted to continue play as second on Center Court but not before 3pm, following the general rule that matches suspended overnight are not played as the first match of the next day may.
The match on Center Court starts at 13:30 with Carlos Alcaraz playing Alexandre Muller first.
Murray and Tsitsipas will thus step in ahead of Iga Swiatek and Petra Martic, who were originally scheduled to come in second ahead of Novak Djokovic and Stan Wawrinka in the third game.
Djokovic vs Wawrinka is still scheduled as Friday's fourth game on Center Court.
With their new spot confirmed, Murray and Tsitsipas are likely to start with the fourth set of their second round match between 3:30 p.m. and 4:00 p.malthough it could be later if Alcaraz and Muller play a tight game in four sets out of five.
The match is expected to mimic the two's marathon match at the US Open in 2021, with Tsitsipas triumphing in five sets and controversy surrounding the Greek's lengthy bathroom breaks.
Wimbledon almost always resumes play on the same pitch where play was interrupted.
The game between Matteo Berrettini and Lorenzo Sonego on Court 12 on Wednesday was interrupted when the score was 1-1 in the fourth set.
After the opening game between Karolina Muchova and Jule Niemeier on Court 12, which started at 11 a.m. and ended after almost three hours, the Italians didn't start again until around 2 p.m.
ORDER OF PLAY FRIDAY 7 JULY
CENTER COURT – 13:00 START TIME
C. Alcaraz (ESP) 1 vs. A. Muller (FRA)
Not before 3pm
A. Murray (GBR) leads S. Tsitsipas (GRE) 5th
I. Swiatek (POL) 1 vs. P. Martic (CRO) 30
S. Wawrinka (SUI) vs. N. Djokovic (SRB) 2
For the full order of play, click here