What we learned from Seahawks loss 30-13 to Rams in Week 1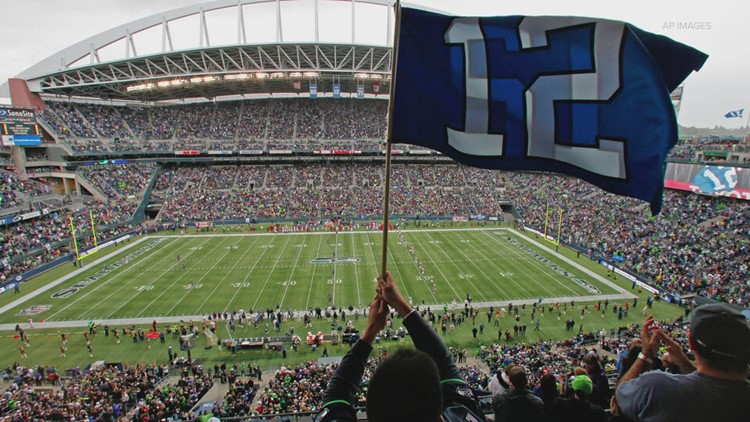 The favored Seahawks struggled in a double-digit loss to their division rival.
SEATTLE — Well, that didn't go as planned.
With superstar wide receiver Cooper Kupp on the sideline, the Los Angeles Rams defeated the Seattle Seahawks 30-13 on Sunday afternoon in the team's home opener at Lumen Field.
Rams quarterback Matthew Stafford threw for more than 300 yards and took possession away from Geno Smith, who didn't look like the quarterback who surprised the league in 2022.
Here are three lessons learned from the Seahawks' loss.
What happened in the second half?
Seattle was leading at halftime, but the teams were evenly matched offensively. The Seahawks had 169 yards, while the Rams had 168 yards.
The wheels completely fell off the Seahawks' offense in the second half, generating … two yards in the second half.
All of the Seahawks' second-half possessions ended in punts. The team ran just 13 plays in the third and fourth quarters.
With the Seahawks completely focused as a team, the Rams' offense developed a real rhythm and kept the home team out of possession for much of the second half.
Ram method
Entering the game as underdogs, the Rams opened the game with a possession that lasted more than nine minutes of the first half.
Los Angeles' methodical 75-yard, 16-play drive culminated in a one-yard touchdown run by running back Kyren Williams.
It also sets the tone for the rest of the game.
The Rams ran more plays, used more play clock and kept the Seahawks' preferred offense off the field – all without Kupp, who was placed on injured reserve on Saturday.
In Kupp's place, Tutu Atwell and Puka Nacua combined for 238 yards and 16 receptions. Nearly two-thirds of Stafford's attempts were aimed at the receiver duo, as the Rams punctured the Seahawks' defense with a highly focused passing attack.
Jaxon Smith-Njigba's rookie debut
Smith-Njigba's totals (three catches, 13 yards) didn't break the bank, but the rookie helped lead the team in targets, showing some potential for growth later in the season.
The talented rookie was hurt by Smith's meager stats (112 passes). DK Metcalf was the only receiver who had any success and he didn't even go 50 yards in a loss.
Tyler Lockett left the game with a concussion. If Lockett misses Week 2, that would open up more opportunities for Smith-Njigba.