When do student loans resume? Education Sec. details timeline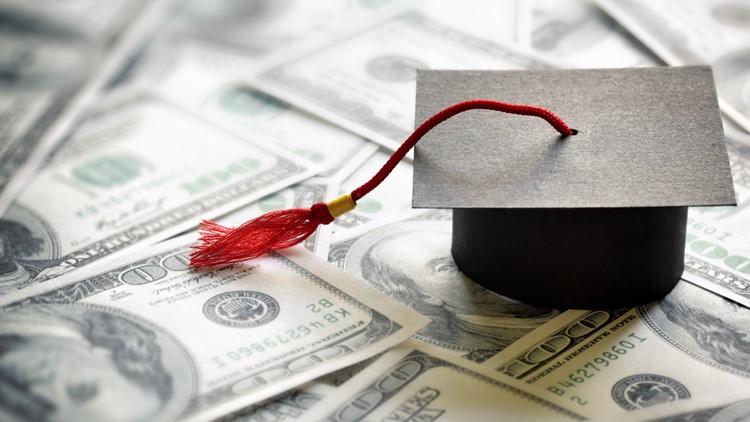 As the Supreme Court weighs Biden's plan to forgive student loans, the key deadline in the resuming payment process is just weeks away.
WASHINGTON — Student loan payments are likely to resume at some point in the next few months.
In testimony before Congress ThursdayEducation Secretary Miguel Cardona confirmed that the Biden administration does not have any plans to add another extension to the payment pause during the pandemic.
"The emergency period is over and we are preparing our borrowers to start over," Cardona said.
Thursday marked the official end of the emergency phase of the coronavirus pandemic in the United States, with many eager to leave the past few years behind the country and return to normal.
"We recognize that in times of pandemic it is very difficult for borrowers," Cardona said. In response to a question from Senator Shelley Capito, he confirmed that the payments will resume later this year.
When will student loan payments resume?
The exact date is still a mystery.
Currently, the pause will expire on June 30. The first payments will then be due in 60 days, which is August 29, 2023.
However, if the Supreme Court rules on the administration's debt relief plan before the end of June, a 60-day countdown to resume payments will begin when the ruling is issued instead.
Cardona's comments on Thursday suggest that borrowers will begin receiving reminders of upcoming payments before processing actually takes place.
"No later than June 30, we will begin that process," Cardona said. "They need an extension because it's been three years (without) continuing to pay."
The payments will also start accumulating interest again; Interest is also frozen during the pandemic to halt actual payments while borrowers deal with additional costs brought on by COVID-19.
Cardona's testimony came during a hearing about his budget proposal for the upcoming fiscal year, in which he asked for an additional $620 million for federal student aid programs. The country's top education official said more money is needed to support student loan borrowers as they navigate the repayment process once it starts operating again.
Cardona said the additional money will not be used to pay student debt forgiveness directly. Instead, it will simplify the FAFSA process that high school students use to apply for federal student loans.
Cardona's testimony before the Senate appropriations committee comes at a pivotal time for both the administration and college graduates.
The The plan Biden announced last August will write off $10,000 worth of federal student loan debt for people earning less than $125,000 or households earning less than $250,000. Pell's Allowance recipients, who typically come from lower-income households, will receive an additional $10,000 in debt forgiveness, for a total of $20,000.
Federal student loans taken for both undergraduate and graduate schools, including Graduate PLUS loans, may qualify for a planned forgiveness.
Borrowers are eligible if their federal student loans were disbursed before July 1.
The federal government believes 40 million Americans could be eligible for the pardon plan, and nearly half of those people could get their federal one. student debt relief total.
It is unclear when the Supreme Court will rule on the case. Decisions must be made before the court's summer break around late June or early July, but beyond that, the court will not have a deadline to decide on a student loan forgiveness case. how will it happen.
Meanwhile, student loan payments have been delayed for years, as of March 2020.
The pause was introduced as the COVID-19 pandemic has just begun and was originally scheduled to expire at the end of September 2021. But the administration continued to extend it as the pandemic continues to challenge the economy. .