When is the first 2024 Republican presidential primary debate and how can you watch it?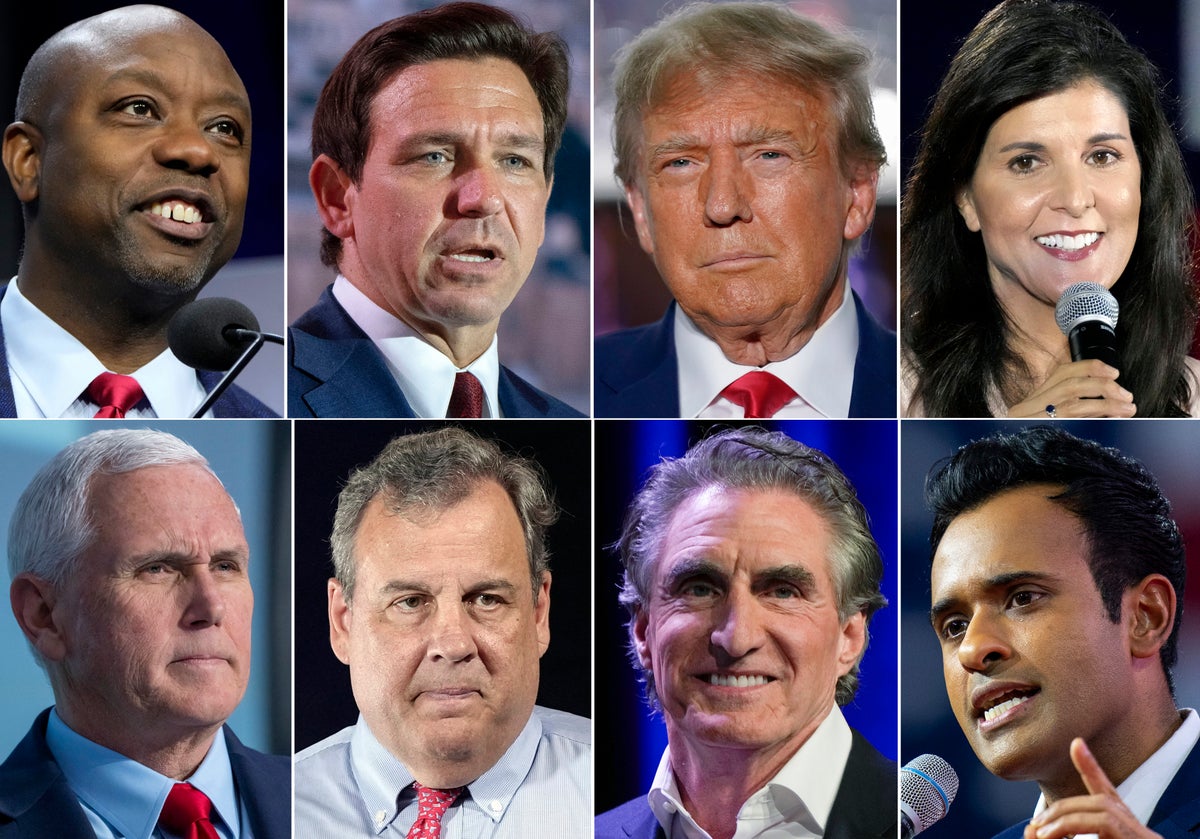 The first Republican primary debate is scheduled for August 23 in Milwaukee, Wisconsin.
The Fox News debate begins at 9:00 p.m. ET (8:00 p.m. local time) on the Fiserv Forum and will be broadcast on all platforms operated by the news network, including Fox Business Network, Fox News Digital, the streaming service Fox Nation and Fox News Audio .
The debate will be moderated by Bret Baier and Martha MacCallum.
Fox Business Network will host the second debate on September 27th at the Ronald Reagan Presidential Library in Simi Valley, California.
The Milwaukee debate will last two hours, concluding at approximately 11:00 p.m. ET (10:00 p.m. local time).
Eight candidates qualified to take part in the debate, although former President Donald Trump has not made it clear whether he will attend.
Debate format details obtained from semaphore Explain that although the candidates will not make an opening speech, they will each have 45 seconds to speak at the end of the debate.
When asked a question, they have one minute to answer and 30 seconds for any follow-up questions.
Some questions include "audio or video, including pre-recorded questions submitted by students" about Young America's Foundation. semaphore written down.
Candidates who qualified include Mr. Trump, Florida Governor Ron DeSantis, former UN Ambassador Nikki Haley, South Carolina Senator Tim Scott, entrepreneur Vivek Ramaswamy, former New Jersey Governor, Chris Christie, North Dakota Governor Doug Burgum, and former Vice President Mike Pence.
It remains unclear if Republican Miami Mayor Francis Suarez crossed the threshold. according to CBS News.
Former Texas Rep. Will Hurd, former Arkansas Gov. Asa Hutchinson and right-wing radio host Larry Elder have yet to qualify.
Candidates must demonstrate at least 48 hours before the debate that they have exceeded the required poll scores and number of individual donors threshold.
Anyone wanting to take part in the debate has to sign a series of pledges, such as supporting the party's eventual candidate. Mr Trump has said he will not sign the pledge, which has also drawn criticism from Mr Christie and Mr Hutchinson, according to the newspaper Milwaukee Journal Sentinel.