Which Tories voted to punish Boris Johnson – and which didn't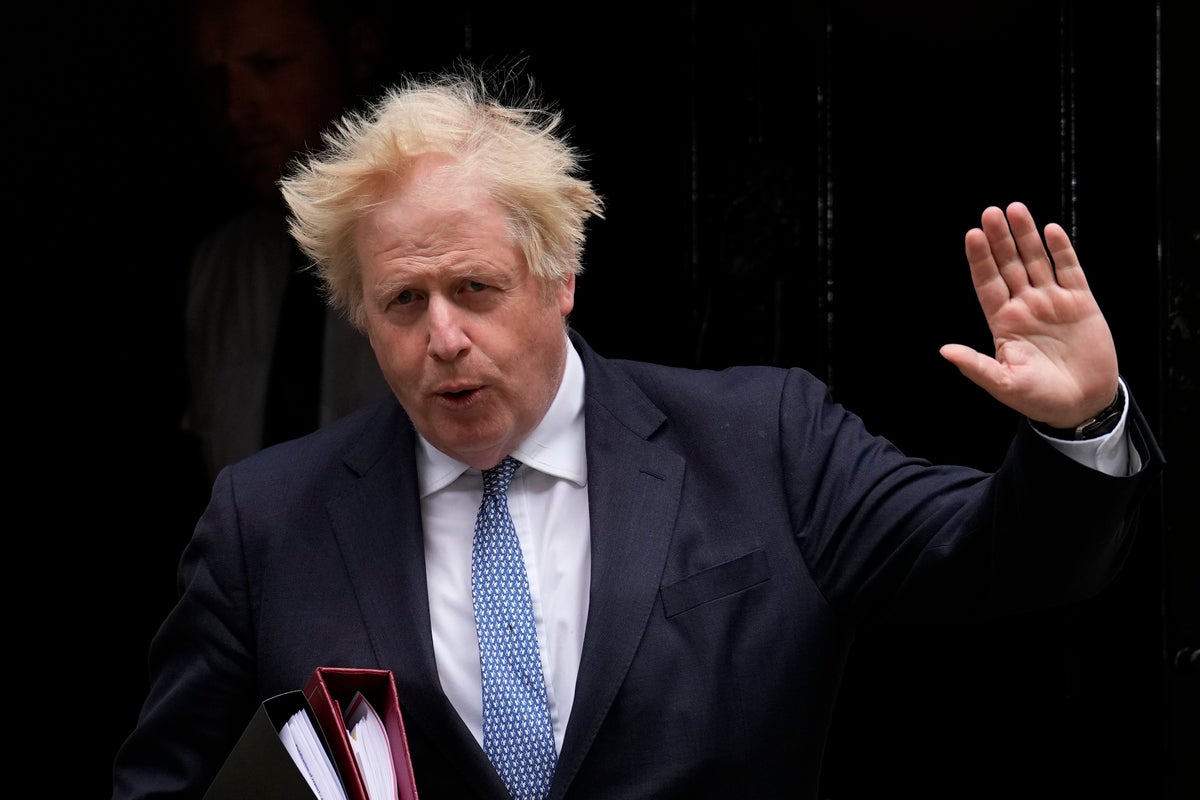 Senior Tories have been divided on whether to favor sanctions on Boris Johnson after the Privileges Committee found he had deliberately and repeatedly lied to MPs about Partygate.
The former prime minister will have his parliamentary security pass revoked after MPs backed the committee's damning report.
Some 354 MPs backed the Partygate report – a majority of 347 after Labor put the motion to the vote. No vote was cast for 225 Conservative MPs.
Just seven Conservative Loyalists voted for him, but just 118 Tories backed him – with the majority of Rishi Sunak MPs choosing to follow their leader and stay out of the House of Commons.
Here is how senior Tories reacted to the report and voted in the House of Commons:
Rishi Sunak – Waive
The Prime Minister did not bother to attend the debate and No. 10 claimed he was too busy receiving the Swedish Prime Minister to take part in the vote.
A Downing Street spokesman said the Prime Minister's schedule on Monday "does not include attending Parliament" and that he had commitments "that he cannot implement".
Michael Gove- Waive
Almost the entire cabinet chose to abstain from voting in the big vote. Sometimes Mr Gove is an ally of Mr Johnson, sometimes not, and he chooses to give the former Prime Minister some backing by criticizing the 90-day suspension.
Speaking to the BBC on Sunday, he said he would abstain from voting because he felt a theoretical 90-day suspension was "not justified on the evidence presented by the committee". However, he acknowledged that there are areas where his former boss "falls short".
Penny Mordaunt – Supported Sanctions
The leader of the House of Commons, Penny Mordaunt, was at odds with almost the entire Cabinet when she voted in favor of the report and sanctions against Mr Johnson. "I will vote to support the report and the committee's recommendations," said the senior government official.
In stinging remarks, she said the findings would protect MPs' "right not to be misled in the performance of our duties" or "not to be abused" and also touched on "broader issues – such as the debasement of our honor system".
Theresa May – Supported Sanctions
Speaking in the House of Commons on Monday, the former Prime Minister said the House of Commons must "show that we are ready to act if one of our own members, however senior, proves to be deficient".
She added, "It's important to show the public that there isn't one rule for them and another for us."
Liz Truss – Waive
Like her successor Mr Sunak, the short-lived former Prime Minister managed to dodge the vote on Mr Johnson's conduct but criticized the penalty imposed on her No. 10 predecessor
She's attending a conference in Ireland and said she doesn't find it funny to be compared to a salad. The ex-PM also said the proposed punishment was "excessively harsh".
Sir Bill Cash – against sanctions
The veteran Brexit advocate was one of seven Tory MPs who voted against the report. The other die-hard Johnsons were Heather Wheeler, Nick Fletcher, Joy Morrissey, Adam Holloway, and Karl McCartney.
Sir Bill spoke about the principles that determine whether a minister has misled Parliament and should resign, citing an earlier resolution that said this must have been "knowingly".
Mel Stride – Waive
The Minister of Labor and Pensions stayed away from the vote. He told Times Radio: "I fully accept the finding of wrongdoing" – but said he was "quite uncomfortable" with the theoretical 90-day ban.
He has criticized the punishment as "too far-fetched", he warned, and could set a precedent and become the "benchmark" for future punishment of MPs found guilty of misconduct by their peers.
Nadine Dorries – Waive
Johnson's arch-loyal chose to stay away after the former Prime Minister made it clear he didn't want to (some have claimed he did so to hide how few supporters he now has in Parliament).
Ms Dorries said Mr Sunak did not vote on the report because it would have 'angered' Tory members and voters who support Boris. "More support Boris than Rishi. But these people are not stupid and they also have long memories."
Steve Baker – Supported Sanctions
The ardent Brexit supporter voted in favor of the Privileges Committee report. Mr Baker became a fierce critic of Mr Johnson over Partygate and is now Minister in the Northern Ireland Office.
Several other ministers decide to support the report. Justice Secretary Alex Chalk, Security Secretary Tom Tugendhat and Energy Secretary Andrew Bowie all voted against Mr Johnson.