Whitney Port Says Husband Concerned She is 'Too Thin'
"Timmy brought it to my attention, as a good husband should, and said it's not just something strangers are spewing," The Hills alum shared
Whitney Port says her husband Tim Rosenman shared a very real concern with her regarding her weight.
The Hills alum addressed fan concerns that she is "too thin" in an Instagram Story on Monday, later adding that her husband had shared a similar worry.
"Timmy brought it to my attention, as a good husband should, and said it's not just something strangers are spewing. He has been worried about me," Port explained, admitting that while her Instagram followers did initially leave "a lot of comments" about her weight, she "chalked it up to people not knowing what [her] diet looks like."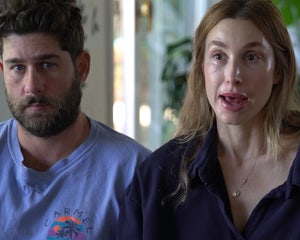 YouTube
Whitney Port Shares She's Experiencing 'Likely Another Unhealthy Pregnancy' In Emotional Video

View Story
"I had to think about it and try to figure out what has been happening because it's not something I'm consciously thinking about, I eat to live, not the other way around. But after stepping on the scale, it hit me," she noted.
Port went on to say that while she "always feels hungry," she struggles on deciding what to eat which has in turn affected her health and eating habits.
"My excuses are that I'm too lazy to make feeding myself a priority or I'm too picky when it comes to taste and quality," Port said, candidly admitting that she doesn't want to set this habit as an example for her fans or family.
"Both are unacceptable, and I don't want to set an unhealthy example so I promised Timmy and I'll promise you that my health will be a priority," she concluded.
Waiting for your permission to load the Instagram Media.
This isn't the first time the star has been candid about her personal life, previously revealing that she and her husband have struggled with secondary infertility after experiencing multiple miscarriages. The couple have since explored surrogacy with the hopes of expanding their family.
"I'm still figuring things out and nothing is, like, 100 percent yet and so it's one of those things where you're scared to put it out into the universe until you know what's happening," Port told Us Magazine. "But for me, like, I suffered from secondary infertility, and it has just been such a process both physically and mentally to get to that second baby."
"I wasn't able to be present and happy and a decent version of myself," she said. "So I think hopefully, if this new route can happen, that would be the biggest blessing of all time. But we'll see."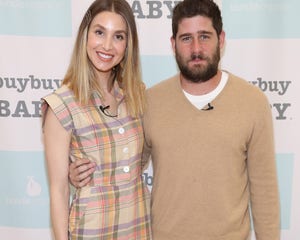 Getty
Whitney Port and Tim Rosenman Considering Surrogacy

View Story