Who is running for president in 2024? Meet the candidates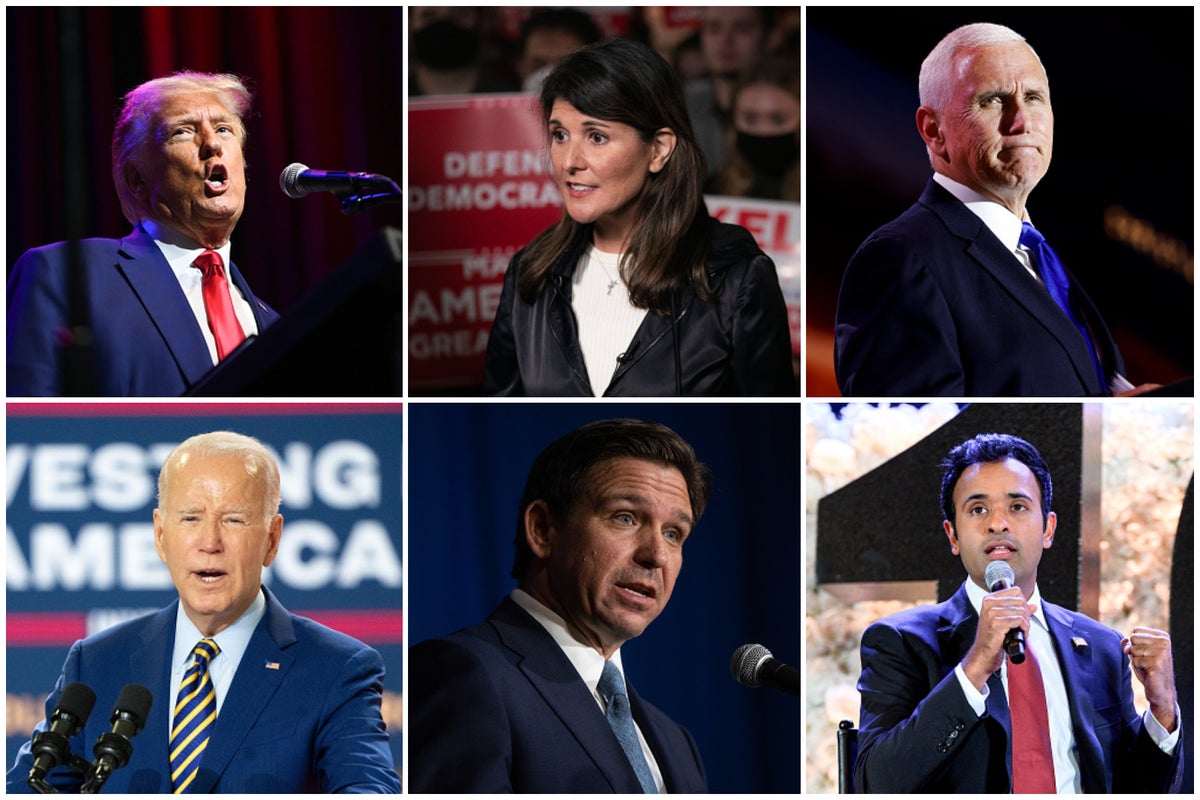 With nearly five months to go before the Iowa election, 14 candidates have campaigned in hopes of convincing voters and their respective parties why they are the best option.
So far, only three Democrats have announced their campaign for the White House: incumbent President Joe Biden, self-help author Marianne Williamson and anti-vaccine Robert F. Kennedy Jr.
Currently, President Biden is believed to be the Democrats' choice to represent the party.
However, it is less clear who will receive the GOP's nomination as the candidate pool grows.
Topping the GOP polls is ex-President Donald Trump, who continues to garner voter support despite facing three criminal charges this year.
Other Republican candidates include Florida Gov. Ron DeSantis, former Vice President Mike Pence, former South Carolina Gov. Nikki Haley, entrepreneur Vivek Ramaswamy, former Arkansas Gov. Asa Hutchinson, North Dakota Gov. Doug Burgum , South Carolina Senator Tim Scott, former New Jersey Gov. Chris Christie, Miami Mayor Francis Suarez, and former Congressman Will Hurd.
Qualifying Republicans will go head-to-head in the first RNC debate on August 23.