Who killed Jill Dando? Review: Netflix's Interview with Barry George is Creepy and Unsatisfying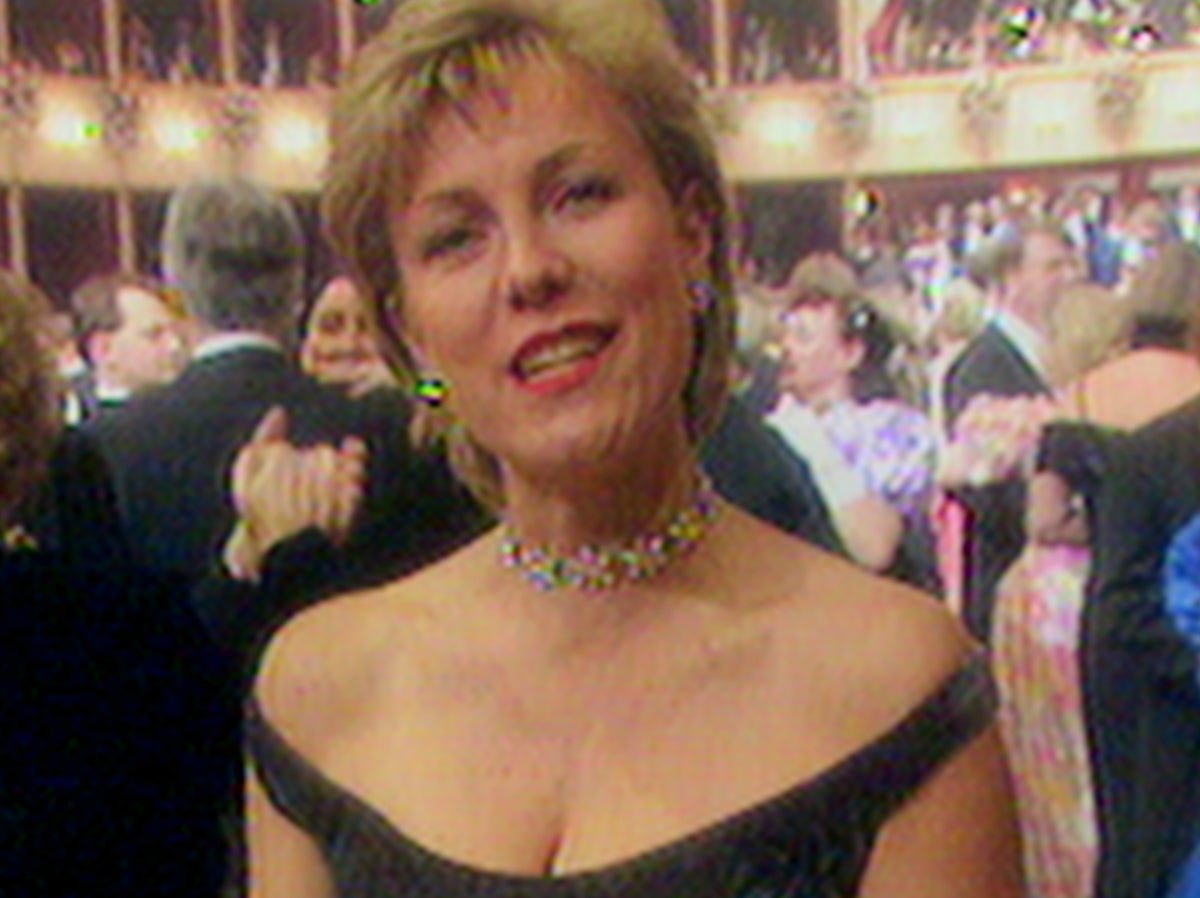 As with so many high-profile unsolved murders, the answer to the question "Who killed Jill Dando?" is "We'll never know." Frankly, that's why these programs are usually so pointless, picking up on all the old theories, conjectures and dead ends that police and media have investigated in the decades that followed. One production team after another produces new programs, but inevitably fails to find new evidence, witnesses or other material that could clarify some of the speculation or even force an arrest or trial. That's – for the most part – the path taken in this latest Netflix documentary about the Dando murder a quarter of a century ago. In fact, the essential and valuable insight offered by the three-part report on the murder is this: Because the original suspect, Barry George, was acquitted, the police are not actively pursuing the case at all. So unless someone confesses and does so convincingly, there can be no closure.
However, the Netflix documentary attempts to break new ground and includes an interview with George, the man who was accused, convicted and later acquitted of the TV star's murder. But it doesn't shed any new light on what happened. The case thus remains open, creating a vacuum for speculation and future periodic, rather futile retellings of history ad infinitum.
It was one of the greatest crime stories of recent decades, both shocking and inexplicable. Dando, 37, a hugely popular BBC newsreader and presenter of Crimewatch and travel shows, was shot dead on her doorstep around 11 a.m. on April 26, 1999. She was killed by a single bullet to the head, fired directly into her as she was pinned to the ground by her sole attacker. She had just parked her car and was ready to open the door to her home in Fulham, west London. No one saw the incident, although there were many reports of the aftermath.
For more than a year, police pursued lines of inquiry that led nowhere – examining her partners, her friends and acquaintances, a blue Range Rover that sped away from a parking attendant, and the man who ran and waited at a bus stop. There was also speculation that her role as Crimewatch The presenter made her a target for revenge, or that the fact that she was a BBC journalist leading an appeal for Kosovar refugees in the war in the former Yugoslavia might mean there was a Serbian connection. As someone who had worked with Jill a bit breakfast news, I can understand why the police failed to find a single "enemy"; The countless heartfelt tributes to her kindness were entirely true. It made the tragedy even harder to bear.
The documentary sifts through all these old leads, the narrative guided by interviews with Dando's brother Nigel (dignified presence throughout), as well as their friends, colleagues, the press (impatient as ever) and, most convincingly, senior investigating officer Hamish Campbell. He still believes George is guilty even though his conviction has been overturned, and the story is obviously just as frustrating for those involved to relive it as it must have been the first time. The sense of loss and missed opportunity to bring Dando's murderers to justice is palpable. One cannot help but feel, for example, that if video surveillance had been as widespread then as it is today, we might have been closer to finding the truth; In this case, London Transport destroyed the footage recorded on its buses before the police even asked to see it…
It also took the police about a year to make an arrest. Their suspect was Barry George, a man described in the media at the time as a well-known "local weirdo," "unemployed loner," and "fantasist." He remains one of the strangest characters to ever achieve public prominence and is the extreme opposite of Dando. While she had, as the parlance of the time put it, the air of a "girl next door" in the fresh air and some of the glamor of Princess Diana, George apparently lived in squalor in his apartment, taking on unlikely roles and having a criminal record. He had been arrested for stalking and indecent assault and was once caught sneaking around in the undergrowth of Kensington Palace gardens in his camouflage trousers with a knife, a piece of rope and a poem for Prince Charles.
After the police caught him and searched his home, they found dozens of undeveloped camera films showing snapshots of random women on the streets of Hammersmith and Fulham, as well as what was believed to be a sinister-looking photo of a man wearing a gas mask and holding a pistol to appear to be George himself (but who took it, if so?). There were also stacks of old newspapers and magazines, including Princess Diana, Dando and other well-known women. George was also known to have an interest in weapons. None of this made him a murderer: what convinced the jury at his first trial that he was was the discovery of a tiny particle of gun residue in the pocket of George's coat – the only evidence linking George to the murder . But the forensic reliability later proved inadequate and led to his acquittal.
The Netflix interview with George is creepy and unsatisfying, if inevitably compelling. He appears to be panting and not in the best of health, which is hardly his fault. But his performance, if that's the right word, is disturbing, not least because at one point he asks one of the crew to step forward and help him solve the murder. It's certainly strange behavior under the circumstances. The other disturbing aspect of these sequences is that George repeats everything he told the police in 2000 – we see the original interrogation footage – but he is not forcefully challenged, which to me represents a dereliction of his journalistic duty. George's answers just hang in the air.
For example, he says now as then that he did not know who Dando was when she was killed, although this is obviously at odds with her fame at the time and with the collection of newspaper clippings about Dando found in his apartment. He also says he doesn't know who the masked man with a gun in the photo is. The police certainly concluded that he had lied (although he feared they were trying to frame him, which could be another explanation for alleged untruths). Nevertheless, George is not pressured into doing any of this by the program makers. The only conclusion the Netflix team comes to is provided by an old layman named Noel "Razor" Smith, who asserts with some force that Dando's death was due to a Mr. Big in the criminal underworld whose name he cannot name or even say why he can't give a name. This leaves us exactly where a grieving family and a shocked nation were left on that bright spring day in 1999: none the wiser.