Wigan Athletic already face threat of League One relegation next season after doubled points deduction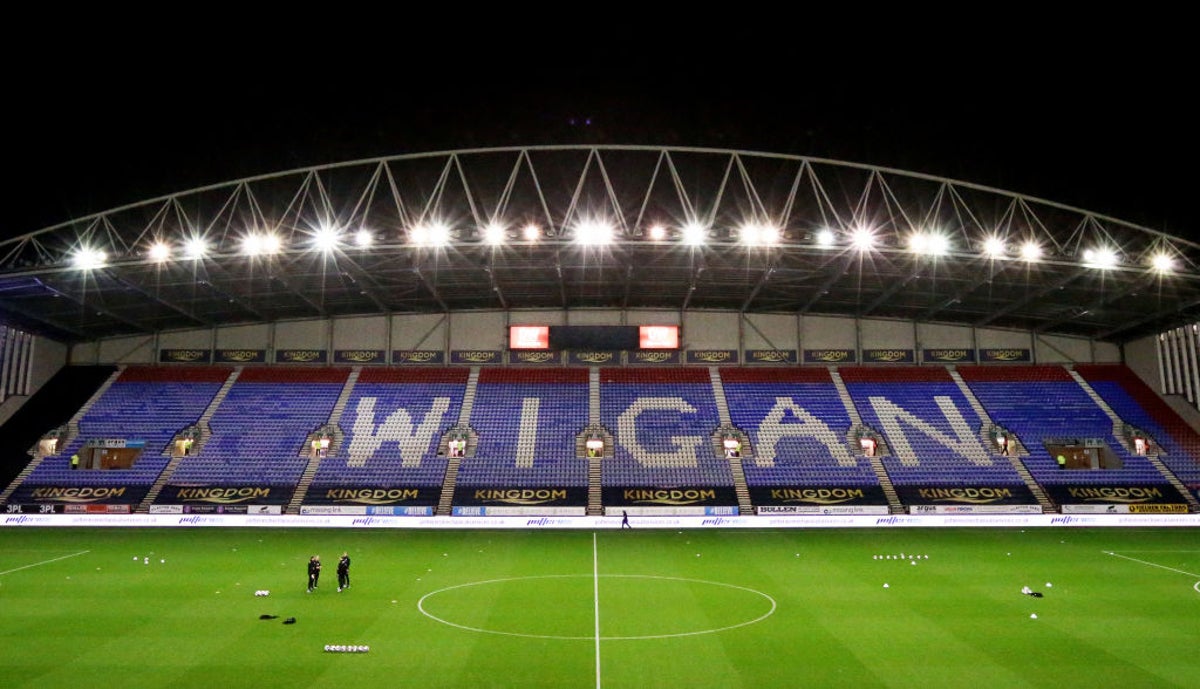 Wigan Athletic's season ended in disappointment after being relegated from the league bottom – and the 2023/24 season is expected to start just as poorly.
The EFL handed the Latics a four-point deduction for next season after they failed to pay players' salaries on time. This cut will affect their immediate start to League One.
However, they were also given a second suspended four-point penalty, which came into effect if either the club owner did not deposit the required amount into a specified account to cover the payments by May 24, or if Wigan failed to pay by May 24. Mai paid no further wages now and at the end of next season – and that second penalty has now been activated meaning they will start 23/24 with minus eight points.
The EFL confirmed on Friday it had asked Wigan owner Abdulrahman Al-Jasmi to deposit funds equivalent to 125% of his "projected monthly payroll" into the club account. A statement from the organization went on to say it had "spent the last 48 hours in dialogue with the club in order to achieve a positive outcome" before confirming the additional points penalty had been imposed.
This is due to Wigan being late with two paying players, namely on Friday 24 March instead of Friday 10 March and Tuesday 16 May instead of Friday 5 March. May. They were also accused of wrongdoing after three late payments in 2022.
A statement from the club confirmed that it intends to appeal. "The football club have been very transparent with the EFL who have had a clear view of the eight figure sum to fund the remainder of this season and all of next season," it said. "The club will now openly examine all options."
Wigan also revealed his intention to financially restructure the club, apparently suggesting that early promotion to the Championship caused cash flow problems as "reinforcement was needed again in the summer and January transfer window" which resulted in that "the wage budget…is unfortunately becoming more and more unmanageable."
A series of meetings agreed a salary budget for next season that will be 65% lower than this year, while the club expect to re-enter the third tier with a new CEO and sporting director and focus more on youth development to concentrate . Whilst that should result in a more sustainable future considering they will start the year already eight points adrift, fans will no doubt fear it could lead to a second straight season with Wigan battling relegation .