Wildfires across Algeria have killed 25 people, including 10 soldiers who were battling the flames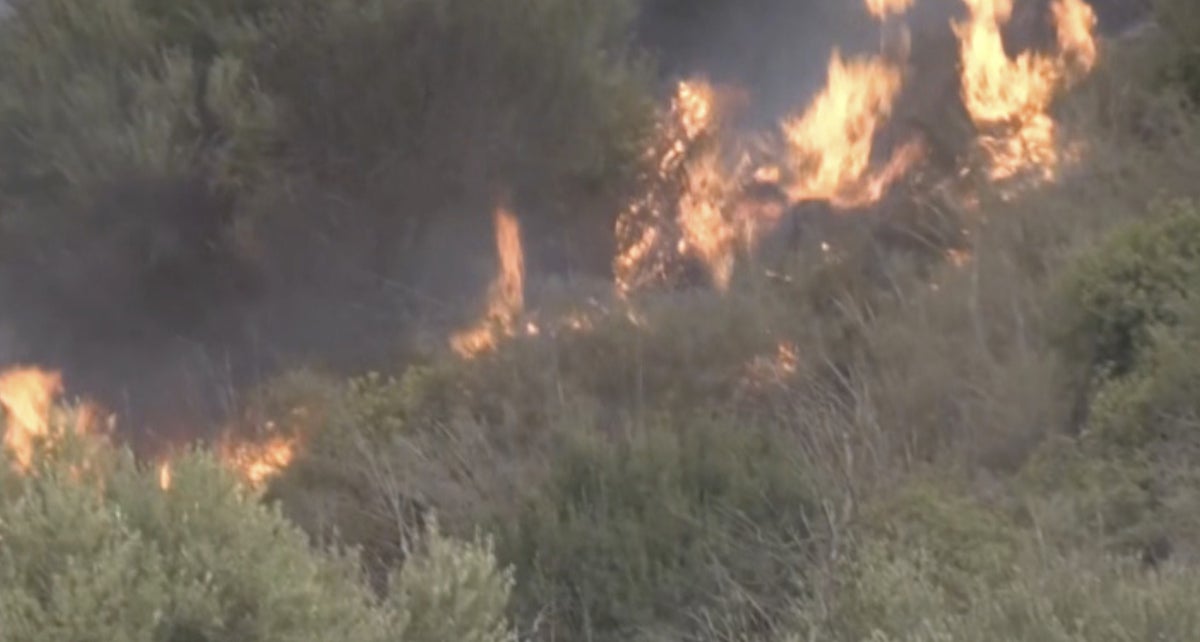 Wildfires across Algeria have killed 25 people, including 10 soldiers, trying to control the blazes despite high winds and scorching summer temperatures, government ministries said on Monday.
At least 1,500 people have been evacuated, the interior ministry said, without giving details.
The Interior Ministry announced 15 dead and 24 injured. In addition, the Ministry of Defense later announced that ten soldiers were killed and 25 injured while fighting a fire in the resort area of ​​Beni Ksila, east of the capital Algiers.
It wasn't immediately clear when the casualties occurred, but the fires have been burning for several days.
Wildfires, some spread by strong winds, spread across forests and farmland in 16 regions, causing 97 fires in the North African country. The largest and deadliest fires devastated parts of Bejaia and Jijel – in the Kabyle region east of Algiers – as well as Bouira, about 100 kilometers (60 miles) south-east of Algiers, the interior ministry said.
Around 7,500 firefighters and 350 trucks were deployed on the ground and air support to contain the fires.
Summer forest fires are no stranger to Algeria.
At least 37 people were killed in forest fires near Algeria's northern border with Tunisia last August.
A year earlier, authorities said dozens had died in fires – including soldiers deployed to fight the blazes in the village-strewn mountainous region of Kabyle.
Strong winds and successive heat waves have fueled devastating fires in Greece and elsewhere in the Mediterranean this summer.