Wimbledon schedule further affected as rain prevents play on Wednesday morning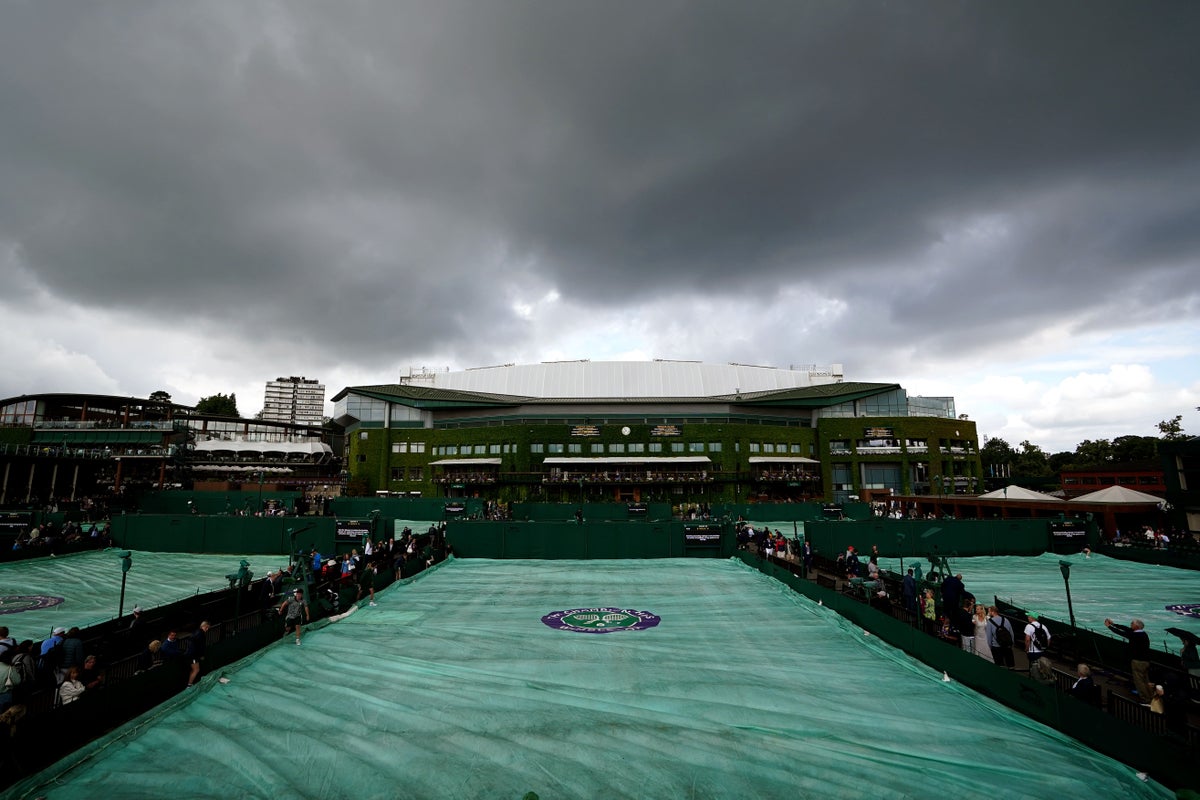 After another hour and a half was lost due to rain at Wimbledon on Wednesday, tournament organizers faced even more planning problems.
All outdoor play was suspended just after noon on Tuesday, resulting in 87 games being scheduled on Day 3 to try to catch up.
However, at 10.30am, just 30 minutes before the start of the game, the weather got worse and no action took place before 12.30pm.
The dark clouds were replaced by blue skies at lunchtime but it is almost certain that a number of matches later in the day will be canceled and the tournament will have to catch up in the coming days.
Some games originally scheduled for Monday have yet to be played, and some games that started on Tuesday also have to be completed.
Only eight games were played on Tuesday, with all of Center Court and Court One played indoors.