Wimbledon weather: spectators braced for thundery and wet weather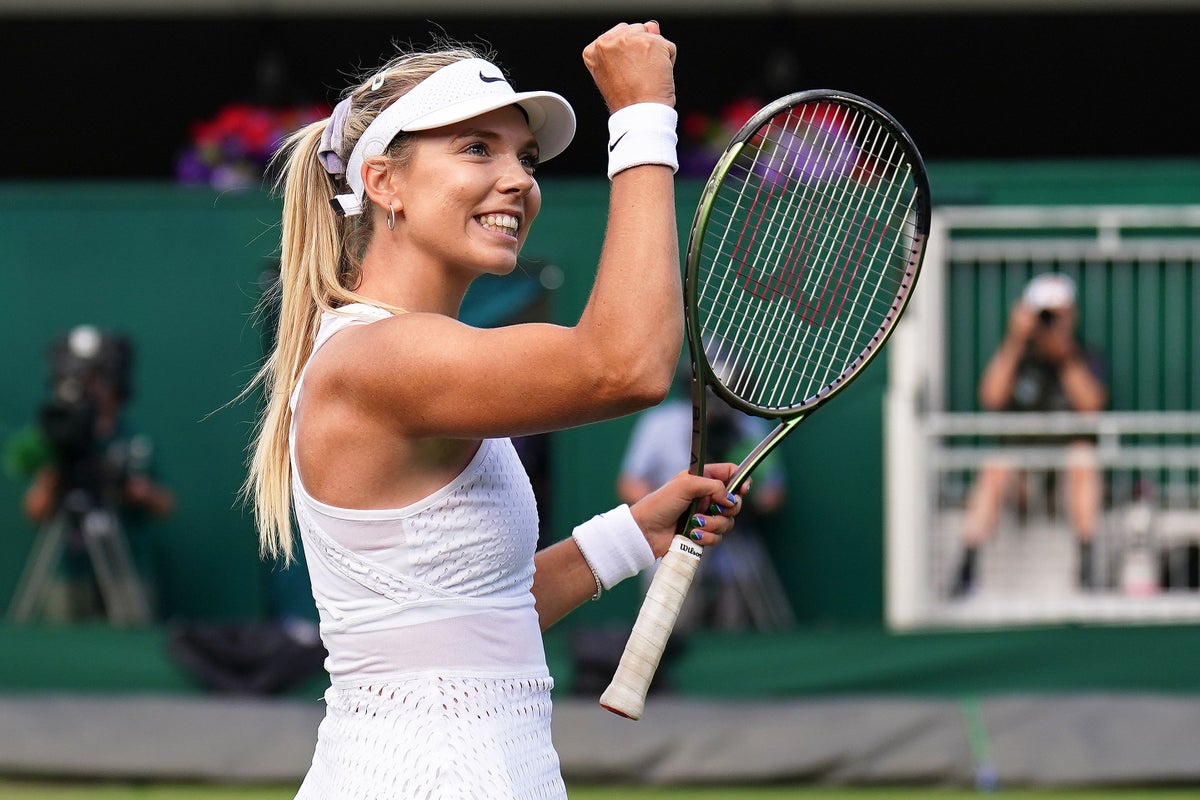 Tennis fans heading to Wimbledon today should pack their umbrellas as thunderstorms are forecast for the first weekend of this year's championship.
Heavy showers, thunder and lightning are expected in SW19 between 12pm and 3pm, but will ease as the afternoon progresses.
The Met Office reports there is a 70 per cent chance of thunder at 1pm, just half an hour before games begin on Center Court.
But the spectators on the 18 seats at Wimbledon should look forward to sunny skies from 5 p.m.
It will also be muggy, according to the Met Office, with maximum temperatures of around 30°C (86°F) on Saturday.
This comes at a time when an amber heat warning has been issued in six regions of the UK, meaning there may be an increase in the use of health services by those most at risk.
Issued by the UK Health Security Agency (UKHSA) and the Met Office and valid until 9am on Sunday, this alert indicates an increased risk for people over the age of 65 or with pre-existing conditions.
It has been exhibited in London, Yorkshire, the East and West Midlands, and the east and south-east of England.
The third round of men's and women's singles takes place this afternoon on Center Court. The world number one Carlos Alcaraz plays against Nicolas Jarry, who is in 28th place.
British player Katie Boulter (#89) meets Elena Rybakina (#3) from Kazakhstan on Center Court today.
For those attending or going outside at Wimbledon today, the Met Office recommends drinking plenty of fluids (other than alcohol), wearing light, light-colored clothing, high SPF sunscreen and a wide-brimmed hat.
The main risks of extreme heat are dehydration, overheating, heat exhaustion and heat stroke.
The first round of the mixed doubles tournament begins this morning, where two former finalists, British duo Joe Salisbury and Heather Watson, take on Nathaniel Lammons of the USA and Giuliana Olmos of Mexico.