'Winding down' payments for MPs who lose seats set to double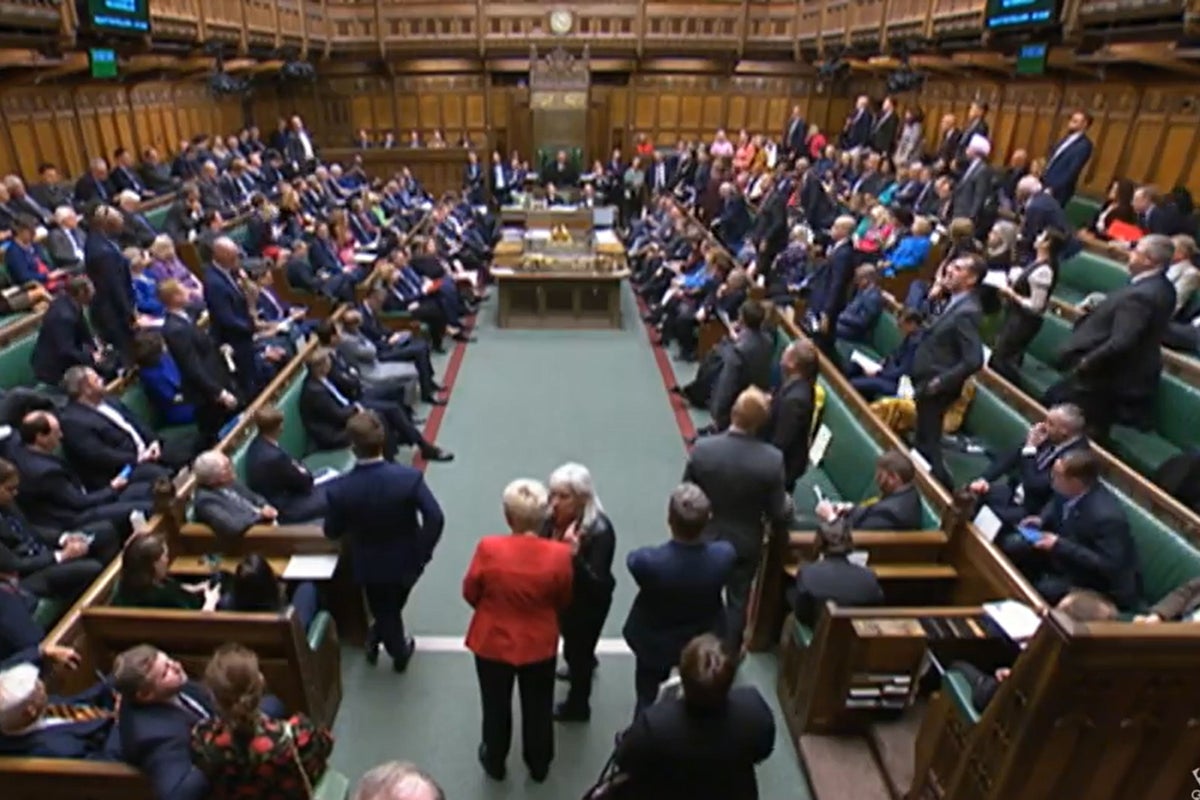 The cut in payments for MPs who have announced they will not run in the next election or lose their seats is set to receive double the financial support in what campaigners say is a "slap in the teeth" to taxpayers.
The payments, intended to help outgoing members close their office and deal with staff departures, are now also available to those who step down in the election.
More than 70 MPs have already announced they will not stand as candidates in the next general election, meaning the taxpayer will be billed at least an additional £1,024,576.66.
MPs were paid two months' wages after losing their seats in the last general election, but the Independent Parliamentary Standards Authority (IPSA), which regulates MPs' spending, has ruled that this should be increased to four months.
Payments are not paid to MPs who choose to resign before the end of a parliamentary term.
IPSA said the decision was made because the time it takes for an MP's parliamentary and financial affairs to be fully suspended is longer than the time covered.
The ruling said: "Former MPs will continue to have access to their normal budgets (pro rata) for this four-month period and will continue to employ staff as needed to assist them in the management of their affairs."
MEPs who have held office for more than two years are also entitled to loss of office compensation, while longer-serving MEPs receive higher amounts.
The payments, similar to severance packages, will be available to any eligible MPs leaving Parliament at the next election.
MPs are paid a pre-tax annual salary of £86,584. Around 71 members have already announced that they will not stand in the next parliamentary elections, which are expected in autumn next year.
For those MPs alone, each receiving an additional £14,430.66, the new rules mean an additional bill for the taxpayer of £1,024,576.66.
MPs often have part-time jobs and the better-known MPs are often paid for media appearances and books.
Many of those entering politics from banking, finance and economics were already extremely wealthy. Sajid Javid, the former Health Secretary and Chancellor, is believed to be worth around £8million.
Mr Javid, a former banker, is entitled to the extra two months' salary after announcing in December last year that he would not stand as a candidate again in the Bromsgove constituency in Worcestershire.
Harriet Harman, former Labor Party leader, Dominic Raab, former Justice Secretary, and Matt Hancock, former Health Secretary, are among the other high-profile MPs set to retire from politics next year.
Nadine Dorries, the former culture secretary who announced her resignation but has not yet done so, is being asked by taxpayers for an extra £22,000 for holding on to her post in Parliament over the summer – despite pledging to stay for more than a month to resign last month.
Earlier this year, official records showed Ms Dorries had earned almost £145,000 over the past 12 months – from her salary, severance pay as Minister and her outside media work – despite not speaking in Parliament for a year.
She's also eligible for the extra payment if she keeps her promise to quit.
The Taxpayers Alliance, which campaigns for lower government spending, called the move a "slap in the teeth" for taxpayers, many of whom have been struggling under cost of living pressures.
"Beleaguered Brits are already funding generous salaries, benefits and pensions for elected officials," said John O'Connell, TA chief executive. "Ipsa should be aware of this when recommending more taxpayers' money to politicians."
An IPSA spokesman said: "Following a public consultation earlier this year, based on the evidence we had and our own experience from previous elections, we agreed that the liquidation period is too short for former MPs and their associates could close their office." offices and deal with pending cases.
"It is also unfair to expect people to close their offices when their employment ends. We have therefore extended it to allow for a smoother transition for MPs and their constituents."