With ex-PM Imran Khan in custody, Pakistan arrests hundreds of his supporters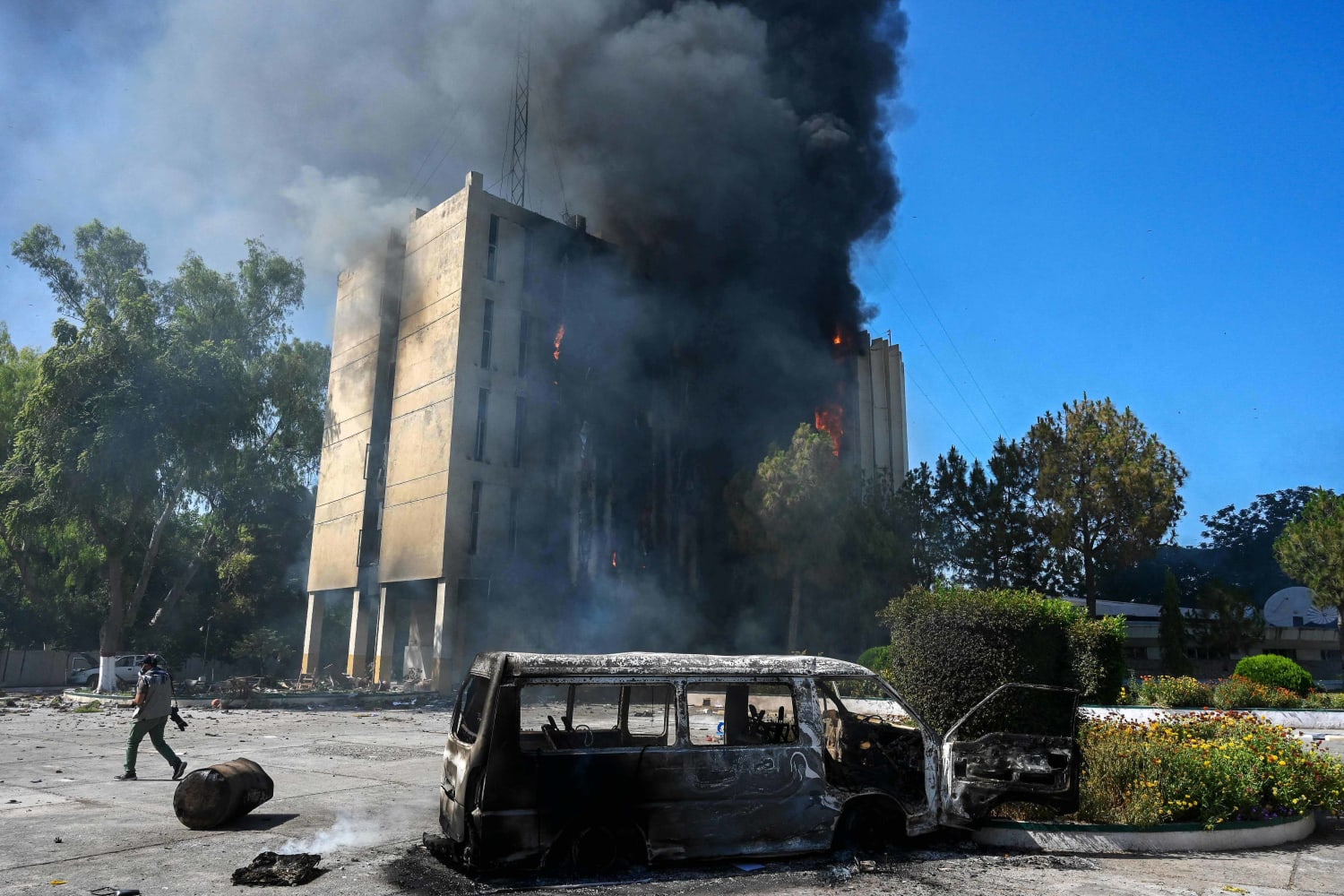 "The Pakistani people have never seen such scenes," Sharif said after a cabinet meeting. "Even patients were taken out of ambulances and ambulances were set on fire."
Sharif called the attacks "unforgivable" and warned that those involved in violence would be punished in an exemplary manner. He said Khan had been arrested for his involvement in corruption and there was evidence to support those allegations.
Foreign Minister Bilawal Bhutto Zardari, son of the late Benazir Bhutto, on Thursday urged Khan's supporters to end the violence but stressed that peaceful protests are their right. "What happened, happened. Don't make it harder for yourself," he said.
In the wake of the violence, the government closed schools, colleges and universities in East Punjab and North West Khyber Pakhtunkhwa provinces, where Khan has a large grassroots following and where most of the violence was reported following his arrest. The government has also shut down internet service in various parts of the country.
The government has accused Khan and senior leaders of his Pakistani party, Tehreek-e-Insaf, of inciting people to violence that continued in Punjab and the northwest on Thursday.
On Wednesday, a court in Islamabad ruled that the National Accountability Bureau can keep Khan in custody for eight days for questioning on a bribery case.
Military headquarters in the garrison town of Rawalpindi was attacked and Khan's supporters stormed security posts in the northwest and set fire to the Chakdara security fort on the border with Afghanistan. In Lahore on Tuesday night, protesters ransacked the residence of Lahore's top regional commander, Lt. Gen. Salman Fayyaz Ghani, and then burned it down.