Woman found dead after suspected bear encounter near Yellowstone, wildlife officials say
Officials say the number of grizzly bears has increased in recent years.
A woman was found dead after what authorities said was "an apparent encounter with a bear" near Yellowstone National Park.
The woman's body was discovered on the Buttermilk Trail west of West Yellowstone, Montana, on Saturday morning, according to Montana Fish, Wildlife & Park.
Authorities said traces of grizzly bears were found at the scene. An investigation is underway.
Citing human safety, Custer Gallatin National Forest implemented an emergency closure of the Buttermilk Area, according to wildlife officials. The closure area is located approximately 8 miles from West Yellowstone.
The grizzly bear population of North America has increased in recent years, Montana Fish, Wildlife & Parks said in a statement.
Last month, a 66-year-old man was killed by a bear in Arizona in what authorities called a "very unusual" unprovoked attack.
Authorities said the victim – identified as Steven Jackson, of Tucson – was in the process of building a cabin in the area. He was sitting on a chair outside the campsite when he was attacked by a bear, according to Yavapai County Sheriff David Rhodes.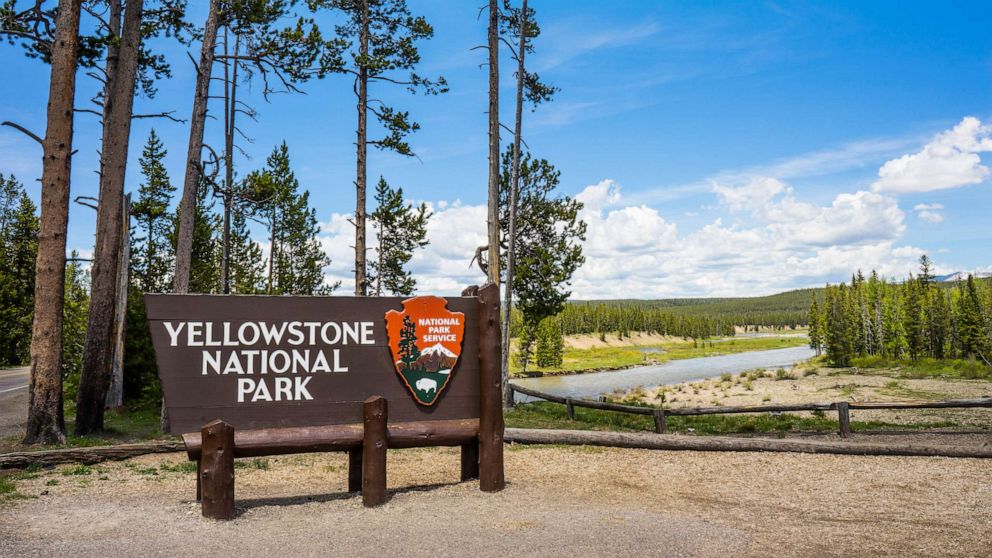 In another bear-related incident, a 35-year-old shepherd was attacked by a black bear in the San Juan National Forest in Colorado on July 11, according to the state's park and wildlife department.
The man suffered serious injuries and injuries to his head, left hand and arm, back and left hip, Colorado Parks and Wildlife said.
"This is an unfortunate incident and we are grateful that the victim was able to contact assistance to deploy emergency services and that he was able to get the medical attention he needed," CPW Regional Wildlife Director Adrian Archuleta said in a statement. New information is posted.
Montana Fish, Wildlife & Parks recommends that people going outside in bear-infested areas follow a few precautionary steps:
Bring and know how to use bear spray.
Travel in groups whenever possible and plan to go out during the day.
Avoid cadaver sites and gathering places for crows and other scavengers.
Watch for signs of bears such as bear droppings, digging, torn logs and overturned rocks, and partially consumed animal carcasses.
Make noise, especially near streams or in dense forests where vision and hearing are limited, to alert bears of your presence.
Don't go near a bear.
Meredith Deliso of ABC News contributed to this report.