Women's football sees 'wild' record transfer spending ahead of new WSL season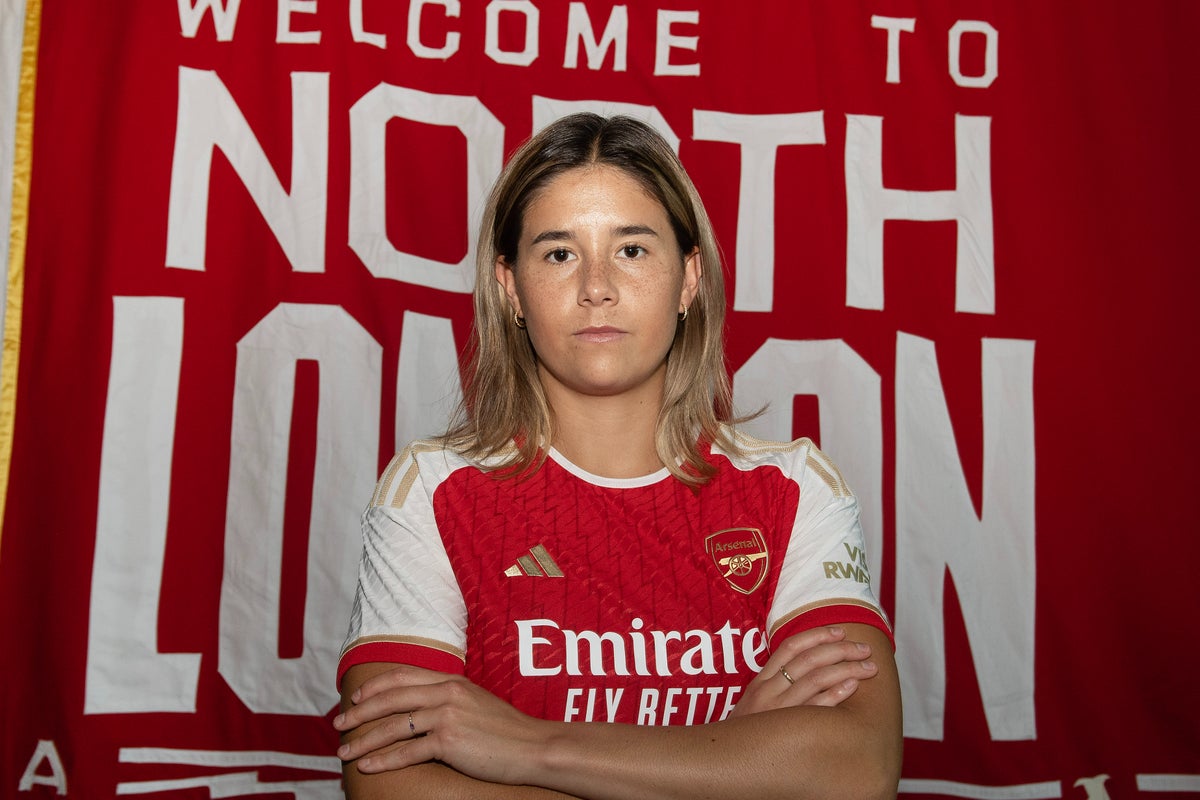 As women's football continues to grow in England, transfer fees are also increasing. A Women's Super League manager described this summer's window as "wild" after big money was spent.
Fifa reported that $3 million (£2.4 million) was spent during the 2023 mid-year transfer window, which is double the amount (£983,000) spent by women's clubs worldwide in 2022.
While spending in the women's game lags far behind the sums spent in the men's game, spending has risen rapidly, particularly in the last 12 months, as more funding is used following a golden period for the Lionesses.
The success of Sarina Wiegman's team at the Euros and World Cup this summer has helped the WSL go from strength to strength, with clubs from the division involved in eight of the top 10 transfers in the world.
Four of the biggest signings in women's football took place this summer. Arsenal reportedly spent more than £300,000 on transfer deadline day to sign Australian Kyra Cooney-Cross from Hammarby and title rivals Manchester City brought in Jill Roord from Wolfsburg for a similar amount.
Keira Walsh's £400,000 move from City to Barcelona last summer remains the record transfer in women's football, but Arsenal threatened to break that transfer in January when they launched an ambitious attempt to poach Alessia Russo from Manchester United.
United stayed strong and rejected an offer close to the £500,000 mark, but striker Russo still signed for Arsenal on a free transfer this summer, with the Gunners not happy with that and bringing in World Cup star Cooney-Cross before making a move Defeat came after a chase from England goalkeeper Mary Earps.
"This was by far the strongest window for the WSL as a league that I have ever experienced," said Arsenal coach Jonas Eidevall.
Eidevall is not alone in this assessment and while City were delighted to sign Roord, the other members of the big four were flexing their muscles.
On transfer deadline day alone, the Red Devils made four new signings, including World Cup Golden Boot winner Hinata Miyazawa, and spent around £250,000 on Brazilian striker Geyse from Barcelona.
Chelsea brought Ashley Lawrence and Catarina Macario to France from Paris St. Germain and Lyon respectively.
Meanwhile, striker Mia Fishel has signed from Tigres for more than £150,000 to strengthen a squad full of stars, with Emma Hayes' side looking to take the final step towards the Champions League.
Liverpool manager Matt Beard admitted: "If you just look at Chelsea's transfer window it's ridiculous. They will have players who aren't even named on their 25-man roster.
"In terms of spending, we are still far from the top teams. Just look at the deal with Alessia Russo and Arsenal wanting to spend another record transfer fee on Mary Earps etc. There is still a big gap."
It would be wrong to say that only the big four were investing money in the WSL after Tottenham showed their ambition – and fear of relegation – when they parted with £250,000 to sign Bethany England from Chelsea in January.
England immediately thrived, meaning Spurs' gamble to sign a player for a British record transfer fee paid off after they avoided relegation.
The £250,000 transfer remains the highest between WSL clubs, but the other teams in midfield have had productive summers, with Leicester making Janina Leitzig's move from Bayern Munich permanent.
Liverpool broke their club record by bringing in striker Sophie Roman Haug, while Brighton convinced two-time Champions League winner Pauline Bremer to swap Wolfsburg to the south coast and Everton made several new signings after trading Gabby George to Manchester on a £150,000 deadline United had lost trade.
Management changes at Tottenham and West Ham saw both make smart additions, with newly promoted Bristol City opting for quantity over quality.
The winners of the transfer window were perhaps Aston Villa, who bought Ebony Salmon, Adriana Leon and Netherlands international Daphne Van Domselaar alongside Rachel Daly.
However, Villa boss Carla Ward remains puzzled by the numbers being discussed this summer, even though there are few signs of a slowdown.
"It's wild. If you think about a few years ago when players were paying to play, and now a transfer from Bethany England for £250,000 has driven up everyone's prices," Ward explained.
"We have to continue to grow off the pitch and the transfer fees have to reflect that.
"Some of the transfer fees touted this summer were pretty ridiculous. We were offered an insane amount of money for one of our players.
"They've gone from your £50,000, £60,000 or £100,000 bands to £400,000 for Keira Walsh, which is fine with me because she's the best midfielder in the world.
"But when you're talking about £400,000 or £500,000 for players who aren't at that level, it's staggering."
Baroness Sue Campbell, the FA director of women's football, promised future spending curbs.
She said: "The club itself agrees that we need some cost control because otherwise all the money that comes in will end up being spent on salaries."
"Women's football requires a lot more investment in infrastructure and a lot more investment in other things."
P.A