Women's football world rankings: Who could take No 1?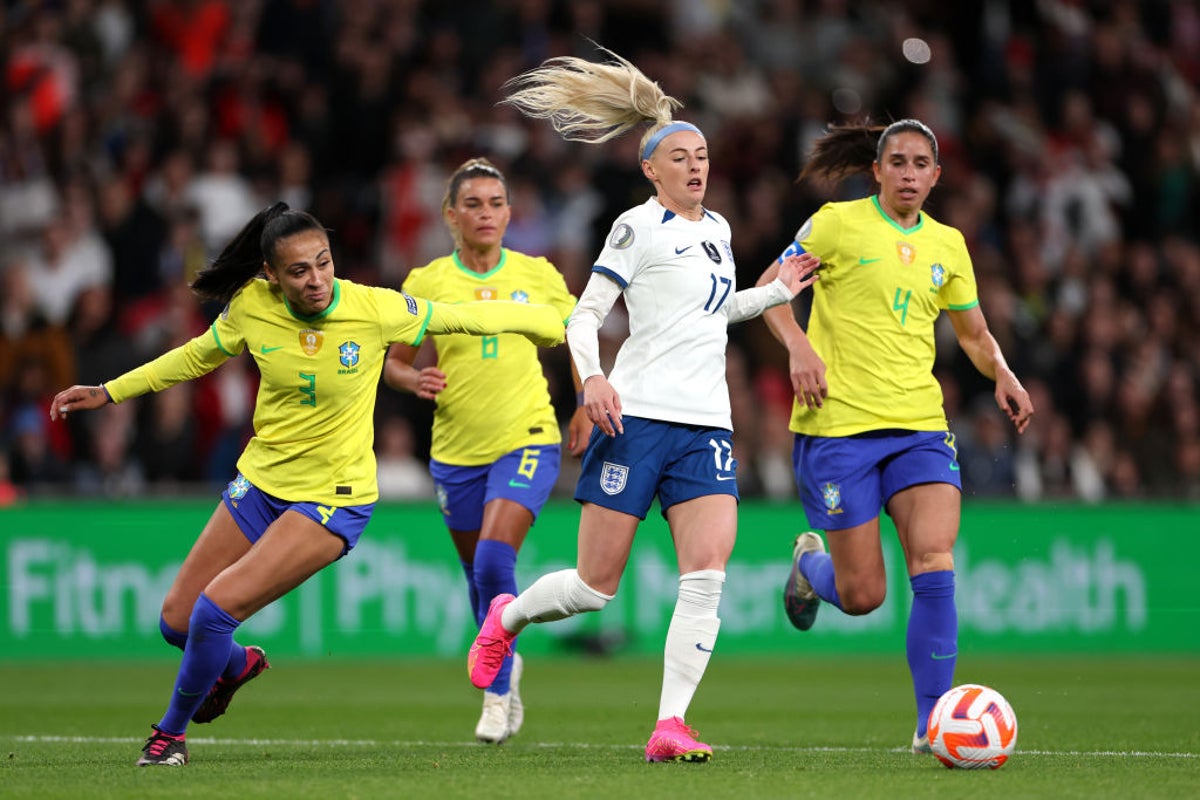 The United States remain the team to beat ahead of the Women's World Cup and the two-time defending champions remain number one in the Fifa rankings ahead of the tournament.
The US aims to become the first country to win three consecutive World Cups and has been at the top since 2017.
But the tournament in Australia and New Zealand could cause an uproar. Europe is catching up and countries like England, Germany, France and Spain will compete for the US crown.
Zambia go into the World Cup as the bottom-placed team, hosting 32 teams for the first time.
FIFA Women's World Ranking
(Teams in bold participate in the World Cup)
1. United States
2. Germany
3. Sweden
4. UK
5. France
6. Spain
7. Canada
8. Brazil
9. Netherlands
10. Australia (hosts)
11. Japan
12. Norway
13. Denmark
14. China
15. Iceland
16. Italy
17. Republic of Korea
18. Austria
19. Belgium
20. Switzerland
21. Portugal
22. Republic of Ireland
23. Scotland
24. Russia
25. Colombia
26. New Zealand (hosts)
27. Czech Republic
28. Argentina
29. Finland
30.Wales
31. Poland
32. Viet Nam
33. Ukraine
34. Serbia
35. Mexico
36. Costa Rica
37. Chinese Taipei
38. Romania
39. Slovenia
40.Nigeria
41. Chile
42. Hungary
43. Jamaica
44. Thailand
45. Northern Ireland
46. ​​Philippines
47. Slovakia
48.Paraguay
49. Uzbekistan
50.Myanmar
51. Venezuela
52.Panama
53. Haiti
54. South Africa
55. Papua New Guinea
56. Cameroon
57. Belarus
58.Ghana
59. Croatia
60. India
61. Iran
62. Greece
63. Türkiye
64.Uruguay
65. Bosnia and Herzegovina
66. Ivory Coast
67. Ecuador
68. Israel
69. Fiji
70. Equatorial Guinea
71, Albania
72. Morocco
73. Jordan
74. Peru
75. Trinidad and Tobago
76. Tunisia
77. Zambia
78. Hong Kong
79. Azerbaijan
80. Algeria
The full FIFA rankings can be found here Here