Women's World Cup final: Police should 'turn blind eye' to pubs opening early for England match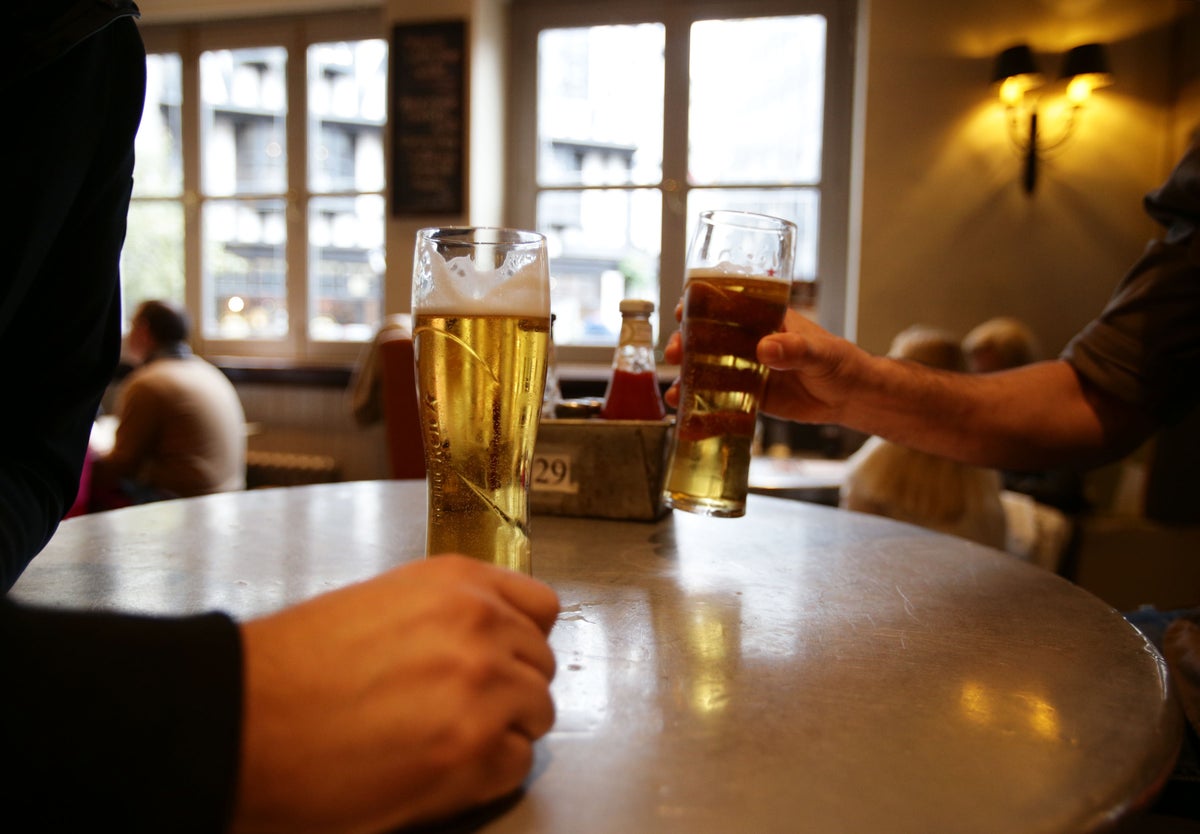 A Tory MP has urged police to "turn a blind eye" to pubs opening early for Sunday's Women's World Cup final.
Sir Michael Fabricant, the former deputy leader of the Conservative Party, has written to Staffordshire Police Commissioner Chris Noble and Ben Adams, Staffordshire Police and Fire Services Commissioner in his Litchfield constituency, asking them to ensure pubs sell alcohol beforehand allowed 10am before the historic clash between England and Spain.
He wrote: "I think it would be a wonderful gesture if pubs could open earlier and whilst it would be against the law the police could only turn a blind eye on this one occasion."
"I think now is the time for police to show discretion and allow pubs and other venues to open earlier so people can cheer on our beautiful lionesses in the company of others. I hope other police forces will show similar flexibility this Sunday," he added.
His appeal comes after Cabinet Secretary Michael Gove wrote to local councils across England asking them to do whatever they can to support venues looking to extend their opening hours for the game.
In the telegraphTory MP Damian Green, a member of the culture committee, said: "We wouldn't think twice about doing it if the men's team were going to play a World Cup final, so let's do it on Sunday."
However, councils cannot grant extensions to pubs that have not applied by August 11 – when England had not even won the quarter-finals.
Pub bosses have warned some venues will not be able to serve a pint on Sunday or open earlier to fans due to licensing regulations.
Current regulations mean that the sale of alcohol before 10am on Sunday is largely banned, but venues such as pubs also have specific opening times when they are allowed to stay open and serve alcohol depending on individual licence.
A blanket change to license hours across England would require the approval of Parliament, which is currently not in session due to the summer recess – and calls for an urgent recall to Westminster have been dismissed.
Instead, the government is asking local councils and police chiefs to do their utmost to approve extensions.
Leveling Up Secretary Gove said: "The whole nation is ready to get behind the Lionesses in England's biggest game since 1966 this Sunday."
"I have asked councilors to do everything in their power to get pubs to open earlier on Sundays so people can get together and enjoy a drink before this special occasion kicks off."
Individual pubs may apply for a Temporary Event Notice (TEN) to change their opening hours. However, processing takes five working days.
In cases where an application for a short extension of licensing periods is being reviewed quickly, the government encourages local authorities to continue to do everything possible to complete the process in a timely manner, working closely with local police forces.
The Home Office has written to police chiefs urging them to work with authorities to ensure as many venues as possible can open.
According to the British Beer and Pub Association (BBPA), most pubs may not be allowed to serve alcohol until 11am, with some allowing 12 noon.
Town halls have no legal ability to grant extensions to pubs that have not submitted TEN applications on time.
A spokesman for a local government association said: "Local councils across the country will be raising flags, illuminating buildings and hosting free screenings of the game on Sunday to mark this historic and exciting occasion."
"They will be working with partners and local providers to ensure fans can safely enjoy the game and support our Lionesses."
The Home Office has previously relaxed licensing requirements for events of "outstanding international, national or local importance".
The Liberal Democrats earlier called on Prime Minister Rishi Sunak to convene parliament to pass the necessary legislation.
Chris Jowsey, chief executive of Admiral Taverns, which operates more than 1,600 pubs, said: "We urge the Prime Minister to allow pubs to open at 10am on Sunday to support our Lionesses and bring communities together to cheer on the team ."
"It was inspiring to see not only their excellence on the pitch but also the way they brought the nation together off the pitch."
A senior Church of England bishop said it would be "okay" for churches to move morning services to allow for the Lionesses' first World Cup final.
An average of 4.6 million people tuned in on a workday to watch the Lionesses advance to their first-ever World Championship final, with the win being the most-watched game of the tournament to date.
England's women play Spain in their first World Cup final at 11am on Sunday after beating hosts Australia on Wednesday.
Additional PA news agency coverage