Woramet Ben Taota: Mystery over murder of British teen in Thailand who went missing on motorbike ride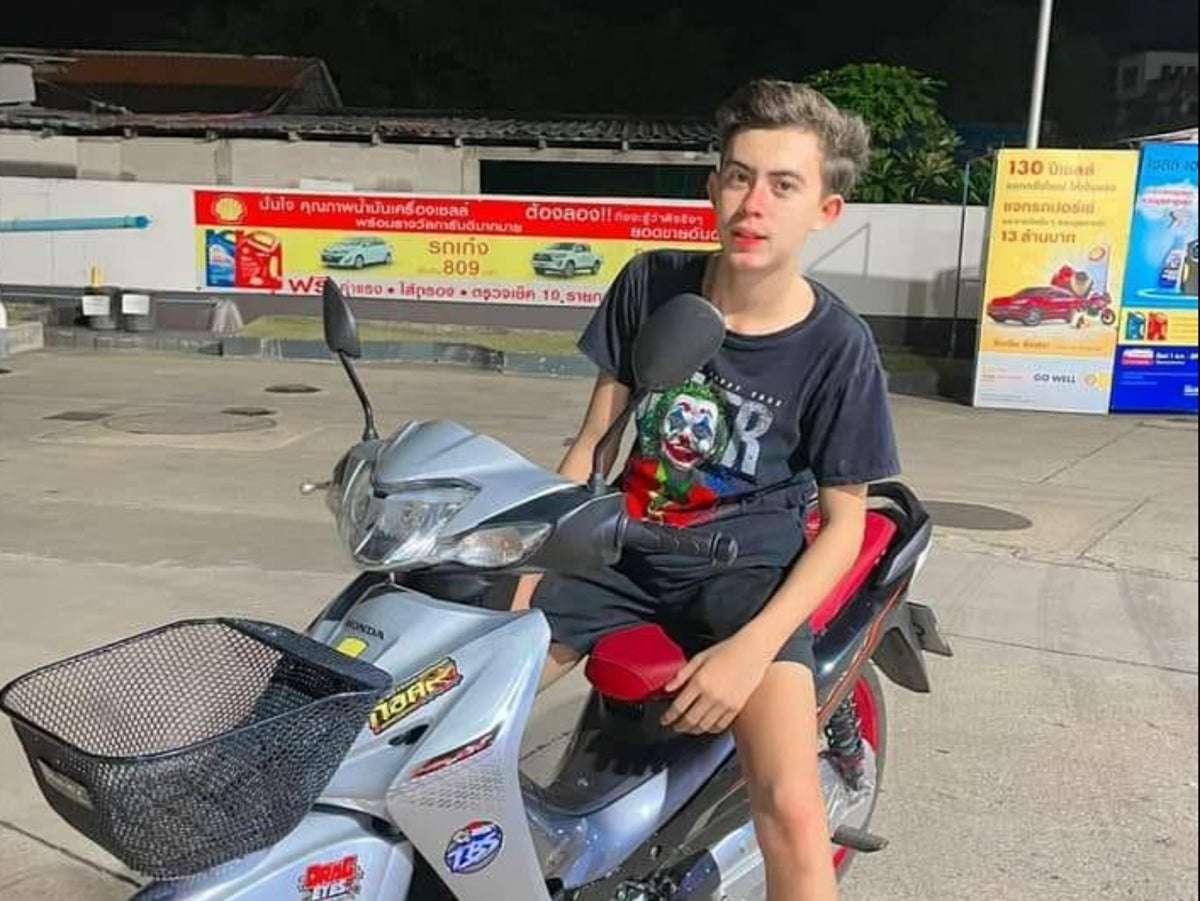 MMystery surrounds the death of a British teenager one Thailand whose beaten body was found in a forest after disappearing after a motorcycle ride.
Thai police believe 16-year-old Woramet Ben Taota, a dual citizen, was murdered after he was found dead of blunt trauma to the face and head in a grove in Ban Than district on Sunday morning.
His phone and money were missing from his shoulder bag, leading to speculation that he may have been robbed.
Local media reported that Woramet's body was found by a garbage collector working in the area at the time. Officers later found his belongings, including a smartphone charger and his ID and bank card, but his phone and cash were missing.
Police believe he may have been killed elsewhere and found leaning against a tree where he was found Daily Mail reported.
A man linked to the drug trade in the area who knew Woramet was arrested. Police are also looking for a girl, Suraphltchaya Khamsa, 16, who officers believe was romantically linked to the British teenager.
Police were looking for Woramet's girlfriend Yam, also 16, who is believed to have been the last person to see him alive. She has now been found safe and has been excluded by police as a person of interest in the case.
Police Major Sampawapol said: "Suraphltchaya's nickname was Ping Pong. She also had a close romantic relationship with the deceased. She is still missing and we are actively searching for her. She was the last person Ben saw.
"A suspect who has known the victim for a long time was arrested. He denies being involved in the death. However, we believe he is involved and linked to drug trafficking in the area."
Mae Tha Police Superintendent said Woramet was found with bloodstains "all over his face".
"It was found that his face and head were hit with a hard object until swelling and bruising was caused, and there was also a deep wound on his face. The body was taken to the hospital for an autopsy," said Police Colonel Sittisak Singtongla.
Police said Woramet said goodbye to his mother on Saturday night and said he was "going to work with friends" but said no further about his plans.
Investigators added that they are not ruling out motives for the murder.
"We haven't closed the issue yet," Mr Singtongla said.
"It is still unclear whether it was a robbery, since the deceased's phone and cash were not found, but we cannot rule out other circumstances."
Images on Woramet's social media show him riding his motorcycle and competing. It goes without saying that he was an avid motocross rider.
Woramet's grandmother, Lilian Graham, said she believes her grandson was lured into the forest, where he was murdered. She added that Woramet's father, Steve Graham, a British businessman, is now on his way to Thailand to speak to detectives.
"Ben was dating a girl and they went to the woods to meet a guy. But something must have happened. And the man killed Ben," Ms Graham said MailOnline.
She added: "It was a real shock. We are all devastated. Ben's dad Steve is going to Thailand tonight."
"I wanted to go out with him to support him. But he wouldn't let me. He said the flight was too long and too upsetting."
Ms Graham said Woramet was born after a long-distance relationship between her son Steve and the boy's mother, who is known as Ooy Taota.
She said: "Steve met Ben's mum Ooy while he was holidaying with friends in Thailand. She got pregnant and Steve went back many times.
"I visited her too. i love it out there But they lived too far apart and unfortunately their relationship didn't work out. But Steve and I really loved Ben. He really was something special. A real character.