News
WSDOT survey on Washington rest stops open until Labor Day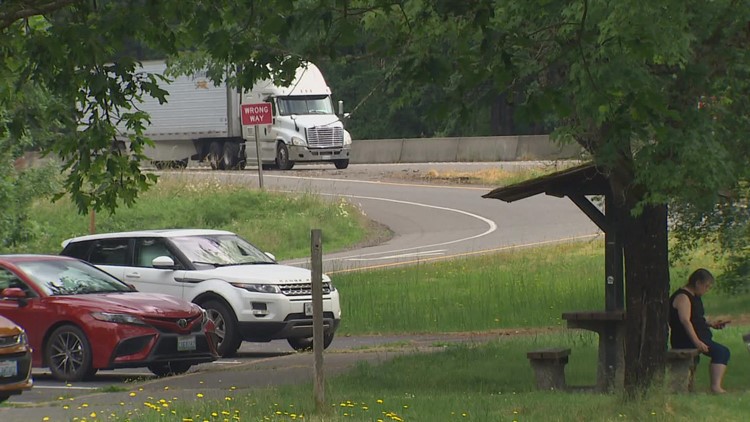 From better vending machines to more electric vehicle charging stations, Washington wants your ideas. Online surveys are accepted through Labor Day.
THURSTON COUNTY, Wash. – If you gotta go, you gotta go. And the state wants to make that experience more enjoyable, at least at roadside rest stops.
Drivers are encouraged to fill out surveys about their recent visits to any of Washington's 47 rest stops along state and federal highways. Polls will be collected by Labor Day, September 5th.
Results are shared with maintenance teams, engineers, developers, and possibly legislators.
"For example, if people want restaurants at rest stops, legislation is needed to make that possible," said Washington State Department of Transportation spokeswoman Tina Werner. "Those are the comments we want to hear from people."
>> Download KING 5+, our new Roku and Amazon Fire apps, for 24/7 live coverage
Semi-truck driver Rick Rutledge has been driving up and down the Interstate 5 corridor for more than 25 years. He said the trucking industry has outgrown the existing parking lots. He would like to see them expanded.
"If you're driving at night, the ramps and ramps are just loaded with trucks," Rutledge said.
Peter Castaneda and his family, who were en route from Burien to the Oregon Coast for the weekend, said their only concern is keeping the bathrooms clean.
"Some of the rest areas are good," Castaneda said, "but some are really gross."
https://www.king5.com/article/traffic/traffic-news/washington-rest-stop-improvements-survey/281-3e688eb4-ac74-4bd8-9f56-485226590557 WSDOT survey on Washington rest stops open until Labor Day