WSDOT to meet with residents to update them on encampment clean up plans near Seattle/White Center border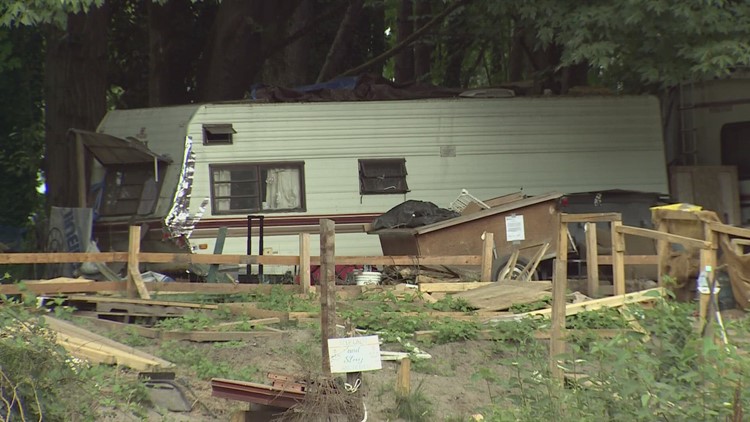 WSDOT put up a sign on Monday signaling the cleanup is about to begin.
SEATTLE — On Monday, WSDOT posted signs along Myers Way S near Seattle/White Center to make it clear: a plan to clean up the vast homeless camp between Myers Way and White Center is coming soon. State Route 509.
The encampment created trouble for those living nearby. Residents report hearing gunfire almost daily. Seattle police are still investigating a murder that happened there in May.
"That's when we saw a huge influx of mobile homes. Theft and increased crime on our property. Gunshots. Now, they're quite frequent," she said.
"Older people are now afraid to leave the house in the dark," Travis Macklin, another resident, told KING 5 in the spring. "I'm back. I can't run away. This is where I live."
Radischat said WSDOT and City of Seattle officials will hold a meeting with residents on Tuesday. She predicts a plan will be drawn up and a timeline given to residents for when they can expect the campsite to be cleared. Radischat's sense of relief doubles for everyone in her community, especially those living in the camp, to be connected to the services.
"We have the ability to help them, and I think that's our job on Earth. You help people who can't help themselves," she said.
KING 5 has reached out to WSDOT for the specifics of the meeting but has yet to receive a response. However, in the weeks leading up to this meeting, WSDOT submitted detailed plans for the start-up process of the cleanup. They note that difficult terrain is an obstacle. Experts were dispatched to ensure the cleanup could be done as safely as possible.