WWE CEO Vince McMahon to step aside amid misconduct probe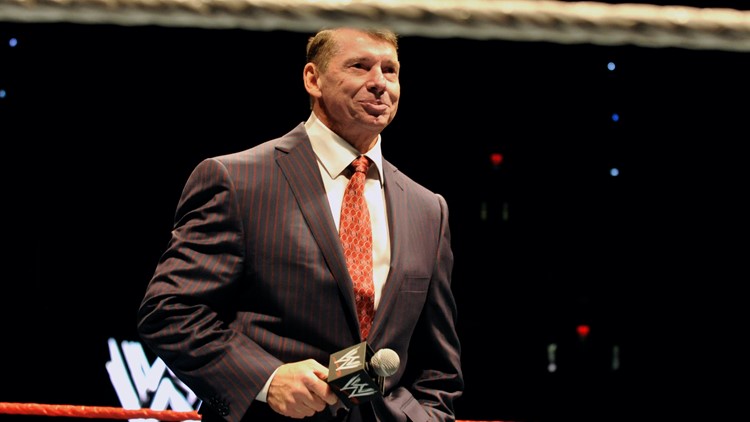 The Wall Street Journal reported that the WWE Board of Directors uncovered non-disclosure agreements that included claims by former WWE employees of misconduct by McMahon and another executive.
WASHINGTON — Vince McMahon has "voluntarily resigned" as WWE CEO and chairman while the board investigates allegations of alleged wrongdoing, the company announced Friday.
The investigation includes allegations that McMahon paid a former employee with whom he allegedly had an affair $3 million, the Wall Street Journal revealed on Wednesday.
According to the Wall Street Journal, the board's investigation also uncovered older nondisclosure agreements that included allegations by former WWE employees of wrongdoing by McMahon and John Laurinaitis, WWE's head of talent relations.
The board said Friday it had engaged independent counsel to help with an independent review of the misconduct allegations.
The company stated that while McMahon steps down as CEO, he "will retain his role and responsibility regarding WWE's creative content during this time."
Stephanie McMahon, Vince McMahon's daughter, will serve as interim CEO and interim chair while the investigation is ongoing, the company said. This comes just a month after Stephanie McMahon, who served as WWE's chief brand officer, left the company to take time off to focus on her family. She is married to WWE Legend Triple H, who recently retired from in-ring competition after suffering from "heart failure" last year.
In a statement, Vince McMahon said: "I have pledged my full cooperation with the Special Committee's inquiry and I will do everything I can to assist the inquiry. I have also pledged to accept the findings and findings of the investigation, whatever they may be."
WWE is widely regarded as the most iconic professional wrestling brand in the world, with three weekly shows that air on primetime TV and has had touring shows for decades.
https://www.fox43.com/article/news/nation-world/wwe-vince-mcmahon-stepping-aside-during-misconduct-investigation/507-1930ac9c-9268-42ba-8629-227622508999 WWE CEO Vince McMahon to step aside amid misconduct probe