'X' logo installed atop Twitter building, spurring San Francisco to investigate permit violation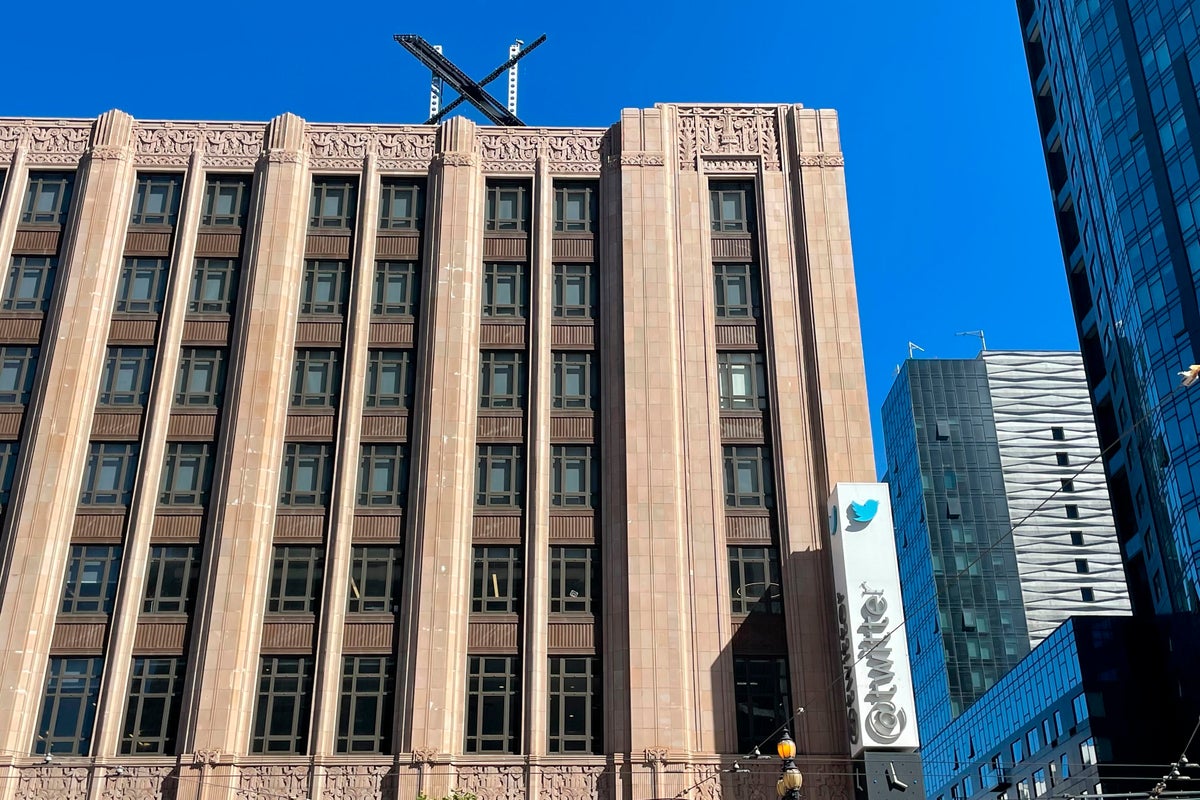 The city of San Francisco has filed a complaint and launched an investigation into a giant "X" sign that was installed on the roof of the downtown building formerly known as Twitter's headquarters on Friday while owner Elon Musk finalized his renaming the social media platform continues.
City officials say replacing letters or symbols on buildings or putting a sign on top of a building requires a permit for design and safety reasons.
The X appeared after San Francisco police stopped workers Monday from removing the iconic bird and brand's logo from the side of the building, saying they hadn't taped the sidewalk to protect pedestrians in case something should fall.
Any replacement letters or symbols would require approval to ensure "conformity with the historic nature of the building" and to ensure additions are securely affixed to the sign, said Patrick Hannan, spokesman for the building inspection department, earlier this week.
The affixing of a sign to a building also requires a permit, Hannan said on Friday.
"Planning review and approval is also required for the installation of this sign. The city is filing a complaint and launching an investigation," he said in an email.
Musk has unveiled a new "X" logo to replace Twitter's famous blue bird while redesigning the social media platform he bought for $44 billion last year. Since Monday, the X has appeared at the top of the desktop version of Twitter.
Musk, who is also CEO of Tesla, has long been fascinated by the letter X and had already changed the company name to X Corp after the purchase in October. renamed. One of his children is named "X". The child's actual name is a collection of letters and symbols.
On Friday afternoon, a worker on an elevator machine made adjustments to the sign and then walked away.