Yakima doctor Raul Garcia announces campaign for governor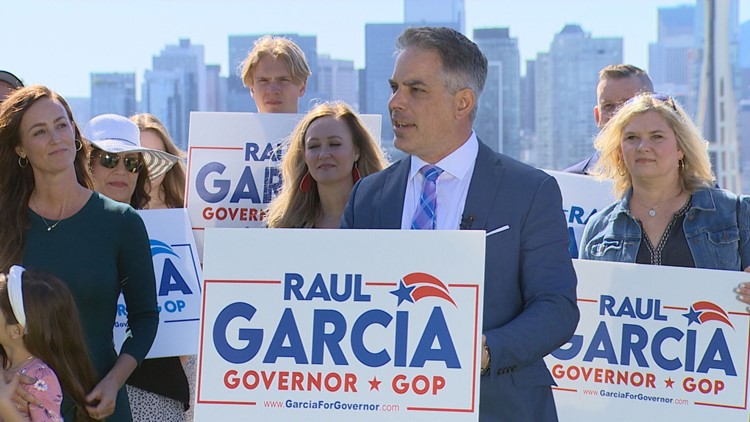 Raul Garcia, a doctor in Yakima, is also running for governor in 2020.
SEATTLE – Raul Garcia became one of the few Republicans to announce a run for governor of Washington on Friday.
Garcia, a doctor in Yakima, made the announcement at Seattle's Kerry Park. He joins a short list of people who have officially announced they will run for office in 2024.
Garcia, who describes himself as a moderate, is also running in 2020. However, Democratic incumbent Jay Inslee was re-elected for a third term.
Garcia's announcement of his candidacy follows Inslee's decision not to seek a fourth term. The governor said he made his decision after thinking "very long and carefully" about not running for re-election.
Following Inslee's announcement, Washington State Attorney General Bob Ferguson said he was exploring the idea of ​​running in the 2024 gubernatorial race.
"I've never been afraid to take on big challenges and I've never forgotten who I'm fighting for," Ferguson, a Democrat, said in a video.
A few days later, Commissioner for Public Lands Hilary Franz, a Democrat, announced she would run for governor.
Franz said Washington is facing "urgent problems," including climate change, a housing crisis and income inequality.
Inslee said he hasn't made any decisions about who he can endorse to follow him as governor.
Other Republican candidates include: James Daniel, Laurel Khan, Kristin Schuler, Martin Wheeler and Misipati Semi Bird.