YouTuber staged California plane crash to make sponsored video and then disposed of wreckage, say authorities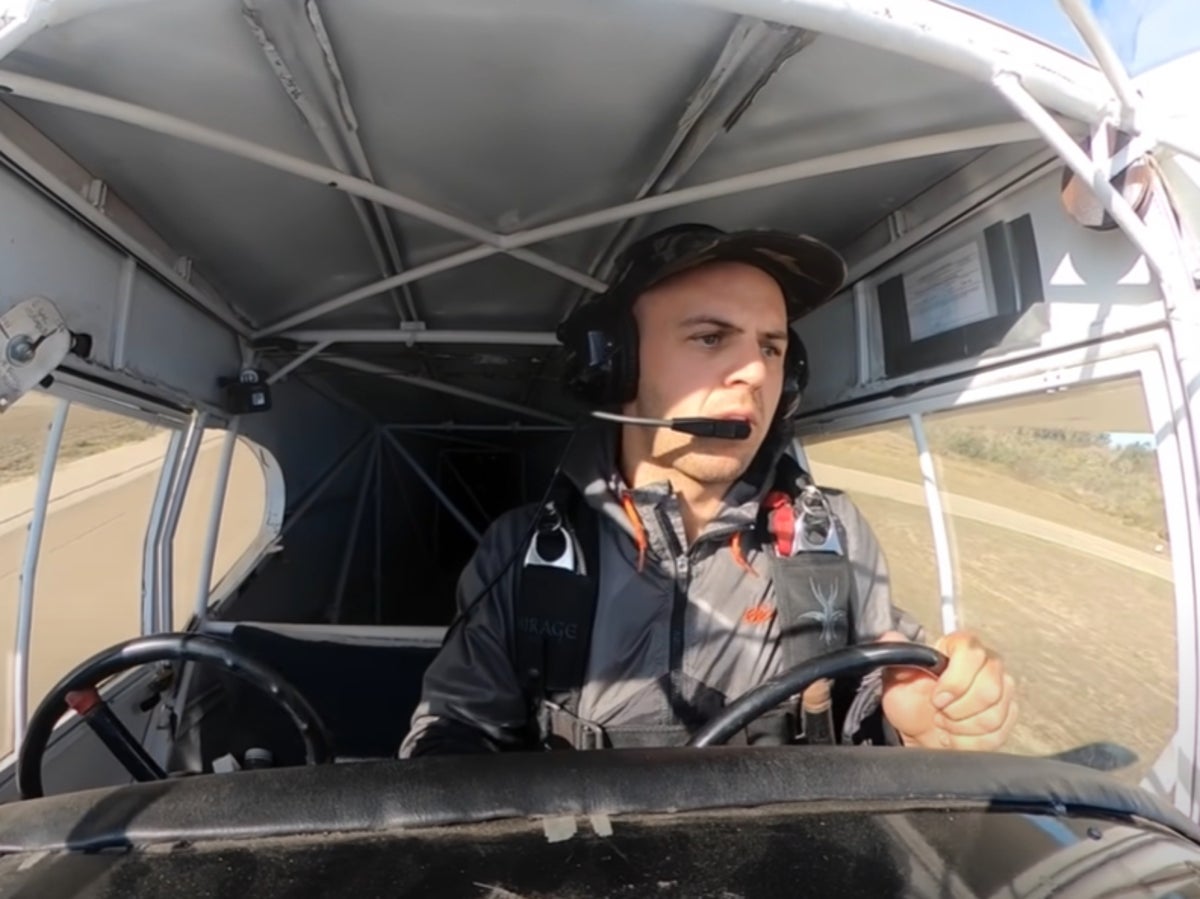 A California YouTuber intentionally crashed his plane in a mountainous area and then attempted to dispose of the debris to generate content for his channel US Department of Justice said Thursday.
Trevor Daniel Jacob, an "influencer" from Lompoc in the West CoastHe filmed himself parachuting to safety after his plane crashed in December 2021. Now he has agreed to plead guilty to obstructing an investigation by destroying the crashed debris.
Mr Jacob is expected to appear in court in the coming weeks.
Local media reported that the YouTuber signed a consent form, which was filed in US District Court in Los Angeles.
Mr. Jacob, a former US Olympic snowboarder turned social media star, sparked controversy after uploading a YouTube video titled "I Crashed My Plane" on Christmas Eve 2021. He was a powered plane and also had a camera with him.
He was accused of intentionally crashing his plane in California's mountainous Los Padres National Forest to attract attention on social media.
In the video, Mr. Jacob can be seen parachuting out of the plane and filming the plane crashing into the foothills of Los Padres National Forest.
Mr. Jacob is also an experienced pilot and skydiver. He has now agreed to plead guilty to one count of destruction and concealment to obstruct a federal investigation, which carries a penalty of up to 20 years in prison.
The Justice Department said he hiked to the crash site after landing and recovered video from the onboard cameras.
The Justice Department said he later informed federal investigators about the crash, was told he was responsible for preserving the wreckage and agreed to pinpoint the location — and then lied that he didn't know the location know, the Associated Press reported.
Mr. Jacob hired a helicopter to fly to the crash site and dispose of the wreckage of the plane, the consent form said.
Meanwhile, the influencer had her pilot's license revoked by the Federal Aviation Administration in 2022.
Additional reporting by agencies