Yves Saint Laurent 'flash mob burglary' as suspects flee with goods | US News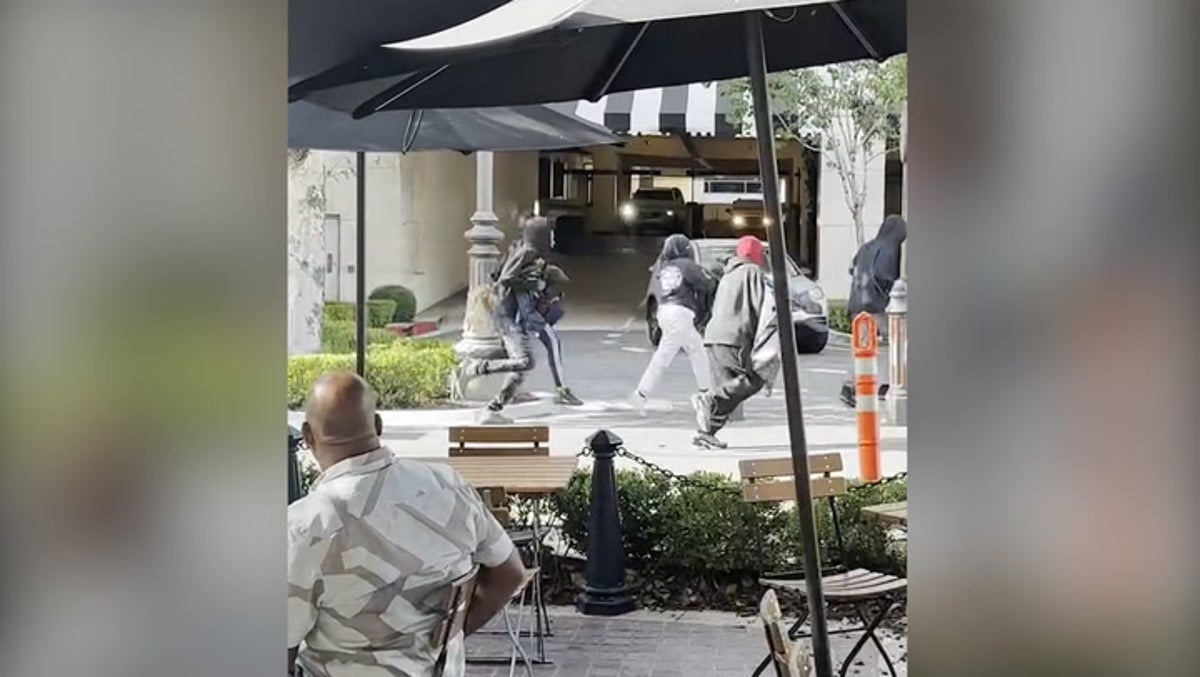 This is the moment 30 to 40 suspects are seen fleeing the scene of a 'flash mob' burglary at an Yves Saint Laurent store.
The large gang reportedly robbed the store in broad daylight and fled the Glendale, California store on August 8 with an estimated $300,000 worth of designer items.
According to authorities, the people involved, wearing masks and hoodies, fled in up to 20 vehicles just moments after fleeing the store.
Glendale Police have increased their patrols in the area.